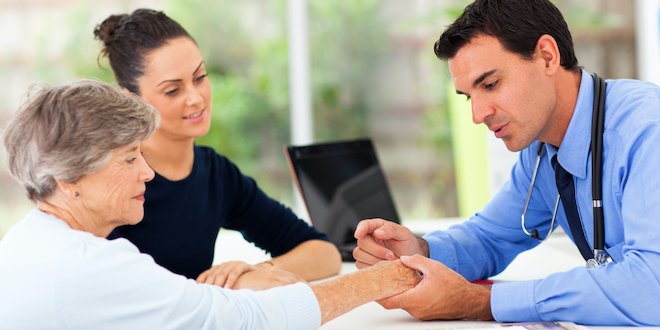 Skin issues are a common complication of diabetes. One in three people with diabetes will experience a skin issue that is either caused by or affected by diabetes. In those over age 75, the incidence of diabetes and skin complications is even higher. Diabetes Canada reports that rough, dry and scaly skin affects at least 75% of people with diabetes in that age bracket. Read on to learn more about diabetes and skin complications.
What causes diabetes skin complications?
One of the primary causes of diabetes-related skin conditions is high blood sugar levels, which can lead to dehydration and results in dry skin. Another cause of skin conditions in diabetes is nerve damage, which can lead to reduced sweating and dry skin.
What are the types of diabetes skin complications?
Bacterial infections
Dry skin can be very itchy, which makes people scratch the area for relief. When you do this, the skin can break or crack, causing a wound. This can allow germs to enter a wound, causing infection. It is important to seek medical attention immediately if you notice a wound in order to avoid serious complications.
Shin spots (Diabetic dermopathy)
Shin spots are small, light-brown lesions that are oval or circular in shape and are often raised at the edges. They may be mistaken for age spots. They do not hurt or erupt.
NLD (Necrobiosis lipoidica diabeticorum)
NLD causes lesions that are similar to those in shin spots, but they are larger and deeper. The lesions also change appearance over time. They often start as a dull raised red area, but later become shiny like a scar, and often turn yellow-brown to purple with a violet or purple border. NLD may be itchy and painful, and can cause the skin to crack. It is most common in type 1 diabetes.
Diabetic blisters (Bullosis diabeticorum)
Diabetic blisters can erupt under the skin and may break. They may be quite large but are usually painless. They often heal without treatment within three to four weeks.
Acanthosis nigricans
Most commonly found in people who are overweight, this condition causes brown or black raised areas to appear in places on the body with skin folds, such as the neck, armpits or groin. It is most often caused by elevated blood sugar levels.
Tips to avoid skin complications
Keep your blood glucose level within the target range recommended by your diabetes healthcare team.
Drink lots of fluids to help keep skin healthy and hydrated.
Use a mild soap when bathing, and apply a moisturizing body lotion afterward.
Dry your body thoroughly after bathing, especially in areas where moisture can hide, for example, your armpits, and between your fingers and toes.
Bathe less often during the cold months, when your skin is particularly susceptible to dryness.
Use a room humidifier to add moisture to heated, indoor air during cold temperatures.
Check carefully for red, sore or dry spots on your body that could lead to an infection. If you notice any unusual skin spots, cracks or discolorations, talk to your diabetes healthcare team.