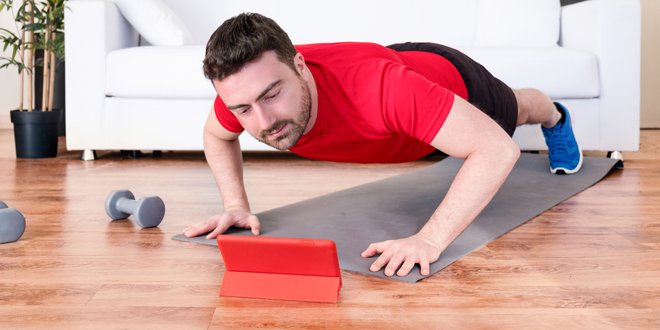 Diabetes Care Community will be updating this section of special services available to the community during this time of staying at home, self-isolation or quarantine.
Below please find a list of Online Fitness Programs.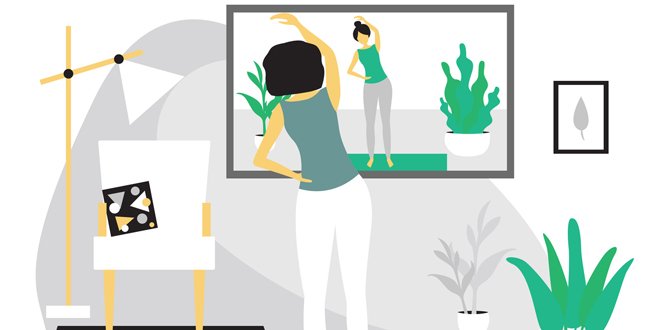 Online Fitness
Below you will find a list of free apps and videos, online class subscriptions (free trials to take advantage of before you sign up), and special online classes and live streams being offered by studios and trainers, dedicated to helping you keep fit no matter the circumstances right now.
No equipment required (or optional)
Fitness Blender is a popular YouTube channel featuring over 600 workouts that can be searched by length, difficulty, training type, calories burned and muscle group. All fitness levels.
Down Dog workouts, including Yoga, Yoga for Beginners, Barre, HIIT and 7 Minute Workout is being offered for free until May 1st. This date is extended to July 1st for all students and teachers (K-12 and university) as well as for healthcare professionals.
Do Yoga With Me YouTube channel offers different styles and intensities of yoga workouts for everyone. Pilates and Power Yoga are available for a more intense workout and they even have a collection of yoga for kids. 
Eldergym Senior Fitness is lead by physiotherapist and geriatric specialist, Doug Schrift offers a variety of videos on his YouTube channel focusing on balance, strength, stretching, and breathing exercises. Suitable for those who have never exercised.
HASfit – many of these YouTube workouts are geared toward helping seniors and those with limited mobility.
Jane Fonda continues to be an inspiration with her variety of YouTube videos including low impact and senior-friendly exercises.
The National Institute for Aging YouTube channel provides a lot of video workouts focusing on stretching, balance and strength.
Nike Training App – Ranging from beginner to more advanced, you can choose the workout based on muscle group, workout type and duration.
POPSUGAR Fitness YouTube channel offers low-impact cardio and toning workouts.
YThrive Home is a free fitness program from the YMCA that you can do from your home!  They offer a wide variety of exercise programs from beginner to advanced.
Online class subscriptions (free trials before you sign up)
Melissa Wood Health provides a variety of classes for those looking for low impact movements focusing on different body parts, or full body options, as well as guided meditations. Free 7-day trial.
Obé Fitness provides a wide variety of cardio-based and strength-based classes, as well as yoga and stretch. Designed for all levels. Free 7-day trial.
Live streaming workouts
There are many local fitness studios offering free online workouts while their studios are closed. Check your local community to see what else is offered. Below is a sample of some you may want to check out.
All Day Fit offers access to mobility training, full-body workouts, mindfulness sessions, cooking and more on Also available with Instagram @alldayfit.co
Extension room, for barre and ballet-inspired classes, visit @extensionroom on Instagram for live streaming of their classes.
Formation studio If you like to dance try out @formationstudio on Instagram. This Vancouver-based studio offers a variety of dance classes, including ones that incorporate resistance training to build endurance and strength. No equipment needed but there is an option to add in a pair of free weights.
Misfitstudio method combines elements of dance, yoga and Pilates. Access @misfitstudio on Instagram. The only equipment needed is a mat or towel. Squish balls and weighted balls are optional.