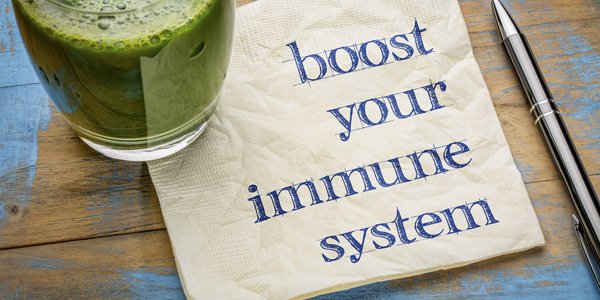 What is the immune system?
The immune system plays an important role in your body. It protects you from harmful agents that could make you ill.
The main tasks of the body's immune system are to:
Fight disease-causing bacteria, viruses or parasites and remove them from the body
Recognize and neutralize harmful substances from the environment
Fight disease-causing changes in the body, such as cancer cells
If your immune system stops working properly – because it's weak or can't fight germs – you have a higher risk of illness. Read on to learn more about diabetes and the immune system.
The immune system and diabetes
Differences between type 1 and type 2 diabetes
Type 1 diabetes is an autoimmune disease, which means the body attacks beta cells in the pancreas that are responsible for making insulin. While type 1 affects the part of the immune system that makes your pancreas work properly, it doesn't affect the entire immune system. This means that people with type 1 diabetes do not necessarily have a weaker immune system than those who don't have the disease.
Type 2 diabetes happens when the body becomes resistant to insulin or when the pancreas is unable to produce enough insulin. It is not an autoimmune disease.
Whether you have type 1 or type 2 diabetes, the important thing to remember regarding your immune system and protection against infections is blood sugar control. If you maintain healthy blood sugar control, your immune system will operate efficiently. This means that a person with diabetes who maintains healthy blood glucose control is no more or less likely to get a cold or the flu than a person who doesn't have the disease.
However, people with poorly controlled diabetes are more susceptible to contracting viruses or developing other infections, since high blood sugar levels can weaken the immune system's defenses. Diabetes-related complications, such as nerve damage and reduced blood flow to the extremities, have also been shown to increase the body's vulnerability to infections.
Diabetes and its relationship to infections, including COVID-19
If your diabetes is well-controlled, your immune system is likely working very well and you do not have a greater risk of infections from viruses, including COVID-19. In other words, living with type 1 or type 2 diabetes does not put you at greater risk for getting an infection. However, COVID-19 can cause more severe complications for some people living with diabetes, especially the elderly, those with cardiovascular disease or those who are obese. In addition, poorly controlled blood sugar has been found to contribute to COVID-19-associated hospitalizations for people with type 1 or type 2 diabetes.
Here are 7 ways to boost your immune system
You can help protect yourself against viruses – such as influenza and COVID-19 – by improving your diet and lifestyle factors. A balanced immune system will make your body better prepared to fend off attacking viruses. Here are some ways you can help boost your immune system:
1.Exercise regularly. A consistent regimen of moderate exercise can give your immune system a boost. It can also reduce inflammation and help your immune cells regenerate. Aim for 150 minutes of moderate exercise per week.
2.Maintain a healthy weight. Some studies have shown that being overweight or obese can increase your risk of illness. In one study, people with obesity who got a flu shot were twice as likely to still get the flu than leaner individuals who got the vaccine.
3.Stop smoking or vaping. The effects of tobacco smoke on the immune system include a higher risk of infections such as pneumonia and the flu, and lower levels of protective antioxidants (such as vitamin C) in the blood. When you do quit, immune function begins to improve within 30 days.
4.Drink alcohol in moderation. Excessive alcohol consumption can suppress a person's immune system, putting them at higher risk for infections. Alcohol can also trigger inflammation in the gut and destroy the microorganisms that live in the intestine and maintain immune system health. According to the Diabetes Canada guidelines, alcohol consumption should be limited to fewer than 10 drinks per week for women and fewer than 15 drinks per week for men.
5.Get enough sleep. Insufficient sleep and poor-quality sleep are both linked to a higher risk of illness. One recent study showed that adults who slept fewer than six hours each night were more likely to catch a cold or the flu than those who slept more than six hours each night. Getting adequate rest may strengthen your natural immunity: aim for seven or more hours of sleep each night.
6.Try to minimize stress. Long-term stress promotes inflammation, as well as imbalances in immune cell function. Prolonged psychological stress can suppress your body's natural immune response to infection. Lowering your stress levels through exercise, meditation or yoga can help keep your immune system functioning properly.
7.Eat healthy foods. Good nutrition is important for maintaining a healthy immune system