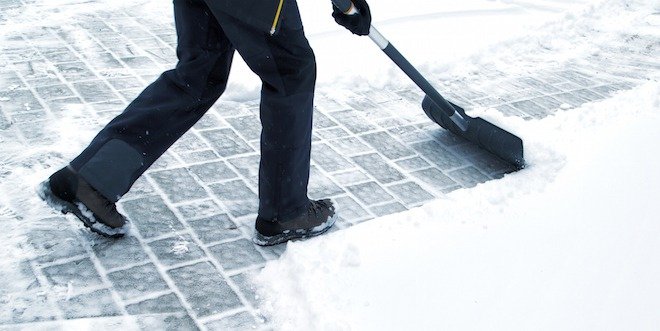 Many people with diabetes manage to follow the physical activity recommendations by staying active and exercising during the summer months, but find it much harder to stay active in cold weather. Lots of people without diabetes have the same problem!
If this sounds familiar, you might find it motivating to know that exercise in the fall and winter can help boost the immune system. This means that staying physically active during the colder months could actually help protect you from colds and flu. Winter exercise can also fight depression, including Seasonal Affective Disorder (SAD). And that's in addition to all the other known benefits like weight management, blood glucose management, and bone and muscle strengthening.
Safety first
If outdoor physical activity is planned, it's important to keep in mind some safety guidelines:
Dress for the weather. Choose waterproof coats or jackets, and be sure that ears and fingertips are covered, in addition to the head. Dress in layers.
Boots should be waterproof and comfortable, and have a strong non-slip tread for stability in the snow. Make sure there is room for the toes to wiggle, even when wearing warm socks.
Sunscreen should be worn.
Helmets are a 'must' for skiing, skating, snowboarding and hockey.
If you have any problems with balance, a cane or walker is suggested for winter use. If this is the case, speak to your healthcare team about attaching an ice pick to the end of the cane.
Activity ideas. Getting outside has many benefits during the colder months, so try to make sure that at least some activities are based outdoors each week. See our article 'Ideas for Getting Active as a Family' for some great winter suggestions to enjoy together.
In addition to obvious winter activities like skiing, snowboarding, skating and tobogganing, consider some of these great indoor options:
Join a mall walking group
Exercise at the gym
Swim in an indoor pool
Have fun at a bowling alley
Enjoy rock climbing at an indoor centre
Skate or play hockey in an arena
Take dancing classes.
Buy a workout or yoga DVD to use at home.
The colder months are also a great time to get to know some of the museums or art galleries in large cities. You can walk for many miles this way!
Snow shovelling and diabetes
Snow shovelling certainly counts as physical activity, but you should ask the diabetes healthcare team whether it is recommended for you. If you get the go-ahead, there are still a few safety guidelines to keep in mind. For example, it's always best to warm up first before beginning. For example, walk for a few minutes before shovelling. Starting slowly and taking short breaks every 5 – 7 minutes is also a good idea. Finally, you should be sure to drink lots of water to avoid dehydration.
No matter what type of physical activity you engage in, it is important for you to check your blood glucose before, during and after the activity so you can see how it has impacted your levels.  Always bring along a glucose source (e.g. glucose tabs) in case there is an episode of hypoglycemia (low blood glucose).