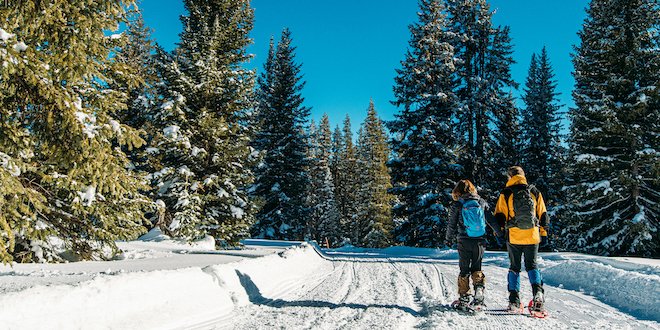 Do you ever wonder whether it's safe for people with diabetes to exercise in winter? Check out these 8 cold weather exercise tips to help you or your family member with diabetes stay safe and healthy in cold weather while getting the exercise they need.
Tip 1: Get advice from the diabetes team
Check with your healthcare professional about any precautions that should be taken prior to cold weather exercise. People with certain health conditions such as heart disease, asthma or Raynaud's disease may be advised to restrict winter exercise to specific activities.
Tip 2: Look after your feet
Many people with diabetes are vulnerable to injuries to the feet due to poor circulation or nerve damage. Cold, dry weather can add to the challenges.
Check each foot carefully before going out. Look for small sores or blisters that could become infected. Use a moisturizing lotion to help prevent dry, cracked skin. Make sure that boots are well-fitting and waterproof, and wear cotton or wool socks to keep warm and dry.
Tip 3: Wrap up for the weather
This doesn't mean over-dressing. Being too warm when you exercise can make you over-sweat, ending up with chilled moisture. Instead, dress in layers that can be removed as exercise warms you up.
Take particular care to protect the head, feet and hands with a warm hat that covers the ears, and appropriate mittens, socks and shoes. The extremities are places where the greatest loss of heat occurs.
In extremely cold weather, pull a scarf over the mouth to warm the outside air before it enters the body.
Remember to wear something reflective on your clothing so you can be seen when exercising during dim light at dawn, dusk or night time.
Tip 4: Pay attention to stretching before and during exercising
Stretching is always important but is particularly valuable in cold weather when our bodies stiffen easily and can be more vulnerable to injury.
Tip 5: Check your blood glucose more often
Studies show that some people with diabetes have higher A1C levels in winter. Those taking insulin should already be checking levels before, during and after exercise to watch for hypoglycemia. Fast-acting glucose should always be on hand as a precaution during exercise in any type of weather.
Tip 6: Protect against dryness
Extra-dry winter air can cause issues with the skin and eyes. When combined with exercise, it can also cause dehydration. Protect the skin, especially the lips, with moisturizing lotion and balm.
Choose a lotion and lip balm with UV protection against harmful sun rays, which can be as high in winter as during the summer months. Eye drops can help with dry eyes. Ask your pharmacist for their specific recommendations.
Drink generous amounts of water or a similarly caffeine-free drink. Make sure you have water available during exercise.
Tip 7: Avoid outdoor exercise in extreme weather conditions
Watch the forecasts and especially the wind chill numbers. Severe wind chill can make outdoor activities unsafe, even if you are dressed appropriately. Take a break from outdoor exercise and choose indoor activities instead.
Tip 8: Exercise with someone else if possible
While exercising with a buddy is always safest – and often more fun – it isn't always possible. Try to settle on one or two regular exercise routes, and let someone know when you plan to leave and return.
Keep a well-charged cell phone with you, pre-set with the numbers of your close family members or friends.
For activity ideas during the winter months, you may find it helpful to read our article Staying active in cold weather