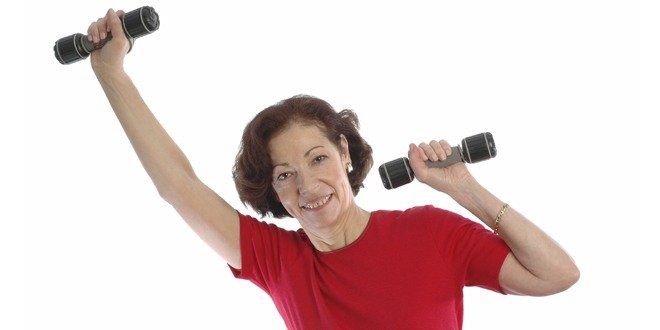 We all know that physical activity is good for us – whether we have diabetes or not! However, several studies have confirmed a couple of important facts about physical activity: namely, that exercise is more important than weight loss when it comes to extending your life span, and that even brief exercise sessions can help you live a longer, healthier life.
Canada's 24-hour movement guidelines recommends that adults, including older adults (65 years and older) aim for 150 minutes per week of moderate-to-vigorous-intensity physical activity. But what is the minimum amount at any one time to achieve benefit?
Some key studies
The European Prospective Investigation into Cancer and Nutrition Study – known as EPIC – is one of the largest studies in the world. EPIC was designed to determine the relationships between diet, nutritional status, lifestyle and environmental factors, and the incidence of cancer and other chronic diseases, such as diabetes. The study enrolled more than 500,000 participants. EPIC researchers showed the link between obesity, physical inactivity and early death.
A lack of physical activity has been shown for some time to be associated with an increased risk of early death, as well as being associated with a greater risk of diseases such as heart disease and cancer. So, to measure the link between physical inactivity and premature death – and its relationship to obesity – the researchers measured the height, weight and waist circumference of more than 300,000 men and women enrolled in the EPIC study, and used self-assessment to measure levels of physical activity. The participants were then followed up over 12 years.
The researchers found that the greatest reduction in risk of premature death occurred in the comparison between the "inactive" and "moderately inactive" groups. That is, those who were in the 'moderately inactive' group had a significantly lower risk of premature death than the 'inactive' group. The inactive group reported that they didn't engage in any recreational activities, and had a sedentary occupation.
The authors estimate that doing exercise equivalent to just a 20 minute brisk walk each day – burning between 90 and 110 calories – would take an individual from the inactive to moderately inactive group, and reduce their risk of premature death by between 16% and 30%.
Using the most recent available data on death from the EPIC study, the researchers estimate that 337,000 of the 9.2 million deaths amongst European men and women were attributable to obesity; however, double this number of deaths (676,000) were likely due to physical inactivity. The authors noted: "Efforts to encourage even small increases in activity in inactive individuals may be beneficial to public health."
Another more recent study done at McMaster University in Hamilton, showed that even smaller amounts of activity does a great deal of good. This involved sedentary men who were examined over 12 weeks to see whether sprint interval training (SIT), 1-minute bursts of intense exercise within a 10-minute routine, could improve insulin sensitivity (lowering your blood sugar) and cardiometabolic health, compared to a 50-minute workout. The benefits from both were similar.
Find the exercise that works for you, and the time!
Whether you are healthy or have medical issues, moderate activity is safe for most people and does plenty to improve your health. Sessions as brief as 10 minutes of aerobic exercise deliver health benefits, so the first step is to plan when you can fit this in. For example, one person may prefer doing three 10-minute exercise sessions per day for five days in order to meet the guidelines, while someone else may prefer walking 30 minutes twice a week and cycling along a bike path for 90 minutes on a sunny weekend day.
Finding little ways to increase your activity IS worth considering. Whether you start with 10 minute walks in the morning and evening, or turn on the music and dance around the house, every bit counts!