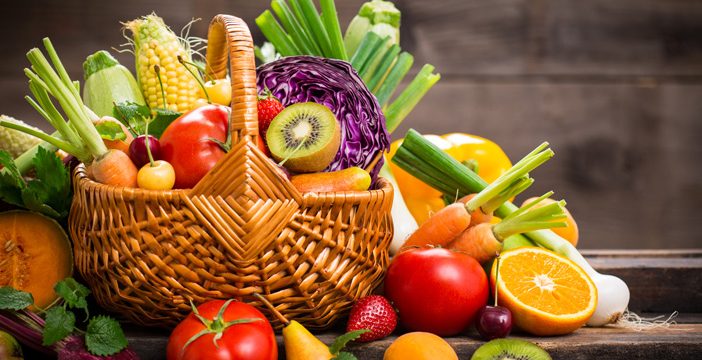 Author: Jennifer Ong Tone MHSc RD, Half Your Plate. Jennifer is a dietitian at the Canadian Produce Marketing Association, a non-profit association based in Ottawa.
With food inflation, Canadians are looking for ways to save money. One way to do this is by making the most of the food that you have. Research shows that households waste on average 20% of the food they buy each week; vegetables and fruits are among the top foods wasted.
Wasted food is essentially wasted money. As a dietitian for Half Your Plate, I have 8 practical tips to help you make your produce last longer.
1. Keep your fruits and vegetables separate
Did you know that many fruits – such as apples, bananas and melons – release a natural gas called ethylene? This gas can cause your vegetables to spoil quickly because many vegetables are sensitive to ethylene. Prevent this from happening by storing your fruits and vegetables separately in the fridge and in their crisper drawers.
2. Store asparagus and delicate herbs like flowers
When I first bought asparagus and delicate herbs, such as cilantro and parsley, I simply tossed them in the fridge and was disappointed to see them spoil a few days later. Later, I realized I was storing them improperly. Asparagus and delicate herbs should be stored like flowers. Trim the bottom of the spears or stems and transfer them to a glass jar filled with an inch of water. Place the jar in the fridge and then place a produce bag over top. Discover more tips in our produce storage guide.
3. Understand the shelf life of produce
There is nothing fresher than strawberries in the spring, lettuce in the summer and apples in the fall. However, with freshness comes perishability. Some produce has a longer shelf life than others. It's a good idea to understand these differences when planning your meals to avoid food waste. Produce such as raspberries and snap peas have a shelf-life of only 1 to 3 days, while apples, cabbage and squash can last a few weeks. Check out our produce shelf-life guide to learn more.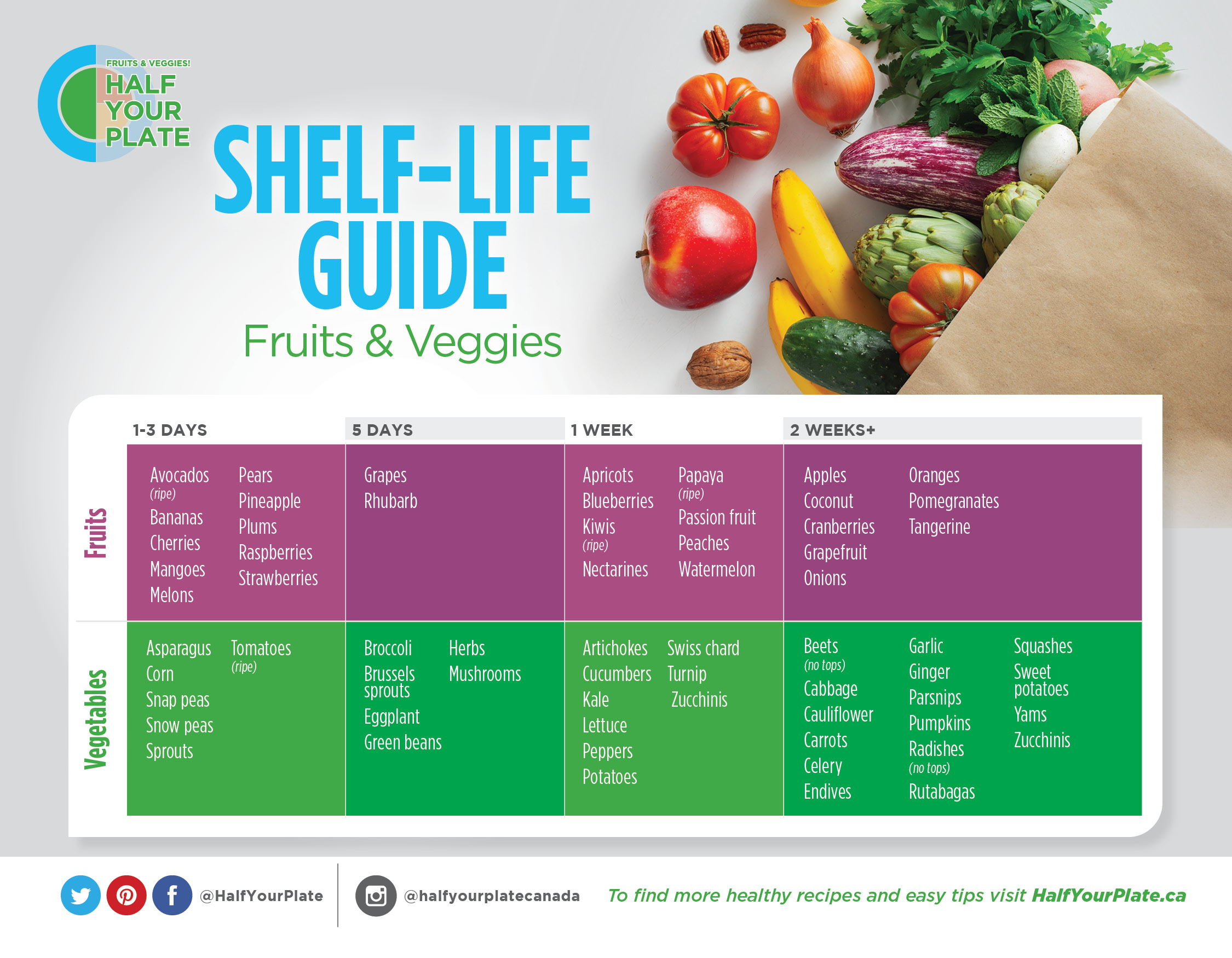 4. Buy fruits in varying degrees of ripeness
Do you ever buy a large bag of avocados, only to have them all ripen at the same time? This can be a lot to go through for a household. Next time you're at the grocery store, try buying fruits in varying degrees of ripeness. Choose avocados, mangoes, peaches and pears that are both hard (not ripe) and yield to gentle pressure (ripe), so they ripen throughout the week.
5. Avoid washing your produce before storage
To prolong produce, wash your produce right before eating. Washing your produce ahead of time will cause it to spoil more quickly.
6. Keep your garlic, onions and potatoes in a cool, dark and dry place.
Keep garlic, onions and potatoes in a well-ventilated and dark area, for example, your pantry or cupboard. Exposure to light can cause spoilage. Be sure to separate your onions from your potatoes, as the ethylene gas produced by onions can cause potatoes to spoil more quickly.
7. Bring your wilted lettuce, carrots and celery back to life
Has some of your produce seen better days? I've got good news for you. Wilted lettuce, carrots and celery can become firm again. Simply soak them in ice water for a few hours to help restore their crispness. Veggies wilt due to water loss following harvest.
8. Freeze your produce if you can't get through it all
Freezing your produce at home is a quick and easy way to preserve it. Fruits can be washed, cut and frozen on a tray, and then stored in a plastic freezer bag for future use. Vegetables, such as beans, peppers and carrots, can be blanched, cooled and frozen for future use. Check out our home freezing guide for more information.
Make the most out of your fruits and vegetables after buying them. Whether it's becoming a savvy shopper or understanding how to properly store your produce at home, continue to nourish yourself with these nutritional powerhouses, all while reducing food waste. For more fruit and vegetable tips, visit HalfYourPlate.ca.