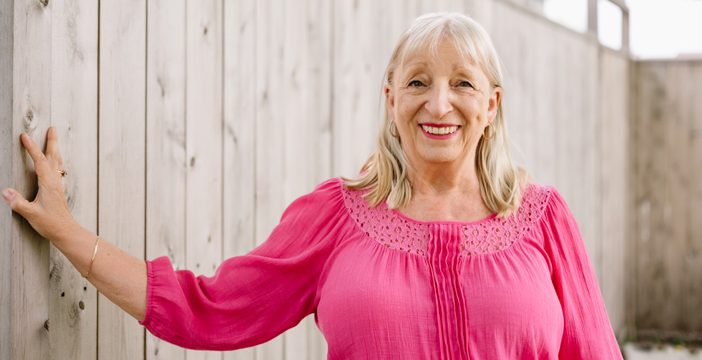 The good news is, more and more of us are reaching our senior years. But that also means more of us are living with diabetes. In fact, the research shows that nearly half of people in Canada with type 2 diabetes are over the age of 65¹. Plus, seniors with diabetes are at a higher risk of severe hypoglycemia—a condition that occurs when blood sugars dip too low, causing severe side effects¹. We spoke to four seniors with type 2 diabetes to get their tips on living with diabetes. Here is their sage advice.
1. Prioritize your health, even at a young age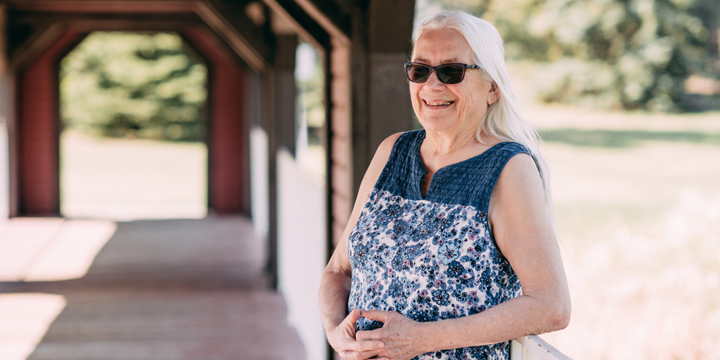 EDMONTON, AB: When Rosemary was first diagnosed with diabetes 13 years ago, she was relieved. After all, she had known something was amiss in her body but couldn't quite put her finger on it. The diagnosis made sense, given the fact diabetes can be hereditary; her father had diabetes and her brother has prediabetes. Learn more about the signs and symptoms of type 2 diabetes.
Her advice to those newly diagnosed with diabetes is to accept this new reality and start dealing with it. "We're lucky that diabetes is not a rare disease because there is ample information on the internet and through your family doctor," she says.
She also advises everyone to prioritize their health as soon as possible, no matter their age. "When you look after yourself by exercising and eating well, you may still be diagnosed with diabetes, but you will be able to deal with the diagnosis much easier," she says.  "If you're sick and not looking after yourself, the lifestyle changes will be that much harder for you."
2. Find a community to support you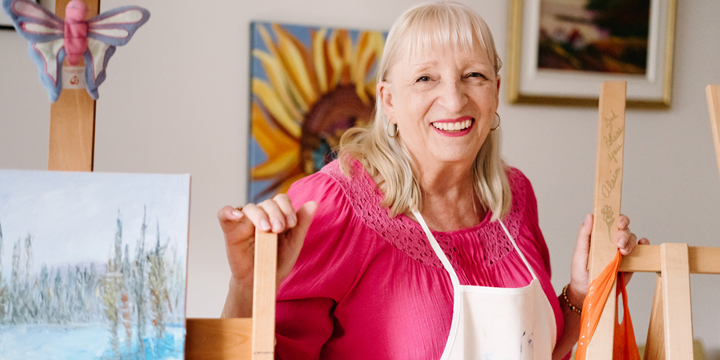 OTTAWA, ON: Even though both her parents had diabetes in their 70s, Monique was shocked when she got her type 2 diabetes diagnosis at the age of 48. Initially she felt lost, but eventually found support from her sister—and her nephew who has type 1 diabetes.
Today, Monique says she is working with her doctor to keep her blood sugar levels in check, and making smart choices when it comes to her nutrition. She has also taken up urban polling (also known as Nordic walking) with her sister, averaging at least 10 kms every week. When the weather isn't cooperating, she relies on exercise programs she finds on YouTube.
Monique says finding community support is essential on the diabetes journey. "I wish I'd had support from a community with an understanding of the disease, like an online peer support group. If I had that when I was first diagnosed, I would have probably had a more positive experience if I was able to rely on a community circle," she says. Be sure to take advantage of diabetes communities and participate in group exercise and recipe sharing, she advises.
3. Work with your healthcare team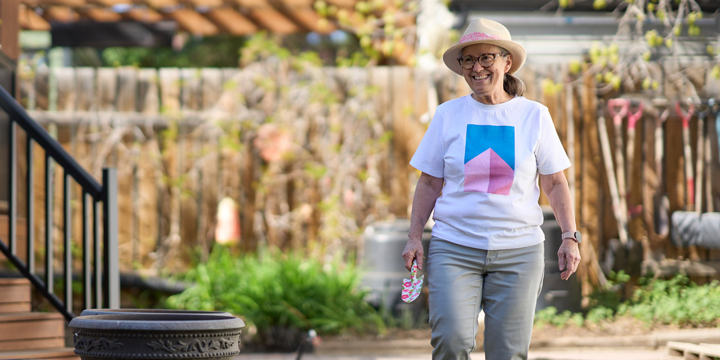 MAPLECREEK, SK: Of Brenda's eight siblings, six have diabetes—and her grandfather died of the disease. It's not surprising then that Brenda struggled with her diagnosis initially and didn't want to be labelled by her condition.
Three years later, equipped with all the information she needs to manage her diabetes, she is no longer afraid. If anything, she's curious about how her condition affects her body and this has empowered her to take control as she puts her health first.
Her key advice is to manage diabetes in collaboration with the experts—your healthcare team. That could include your pharmacist, dietician, social worker, nurse or doctor. "Don't isolate yourself or feel like you can't live life to the fullest with diabetes," she says. "Be active and prioritize your well-being." Find more on how to take advantage of your diabetes healthcare team.
4. Discover the merits of exercise and moderation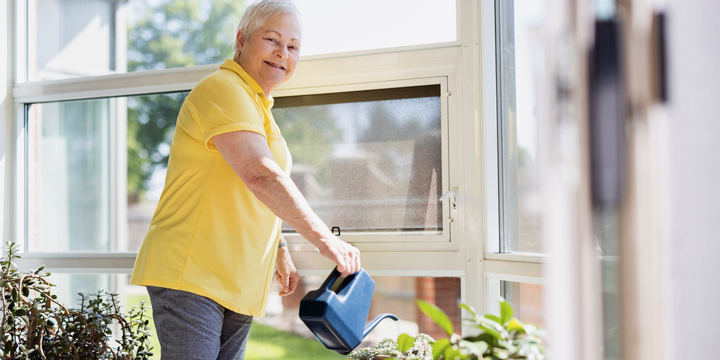 SCARBOROUGH, ON: Shona was 58 years old when she discovered she had diabetes after being admitted to the hospital with chest pain. When asked in the emergency room about how long she'd had diabetes, she replied: "Never!"
A little shell-shocked, Shona became determined to get on top of her diabetes to help avoid/reduce its damaging effects on her body and have a good quality of life. She took up swimming, and now swims two kilometres, six times a week. Here's more information on diabetes and exercise for seniors.
Her advice to future generations is to take the rule of moderation to heart. "If a piece of cake is tasty, is a second piece going to be even better?" she asks. "Probably not, so enjoy everything in moderation."
As these seniors prove, there is so much to learn from those who have been living with diabetes. Taking control of your disease by eating well, exercising, working with the experts and surrounding yourself with community support can make all the difference.
Find more information on hypoglycemia (low blood sugar) and what you can do about it at hypoinfo.ca.
¹Diabetes Care Community. (n.d.). Diabetes and Seniors.