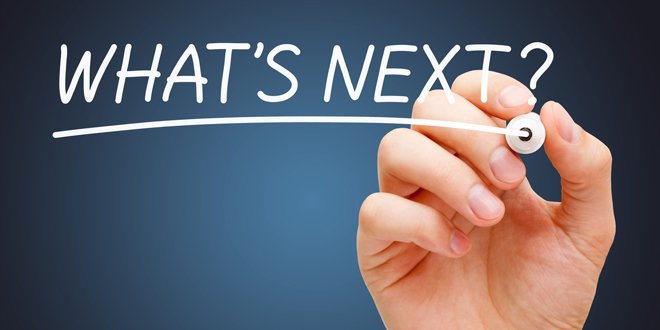 Are you using insulin to manage your type 2 diabetes? Are you reaching your blood glucose targets? You may wonder, what is next after insulin?
The treatment of type 2 diabetes, for many individuals, includes starting basal insulin. What does this mean? Typically, when you are first diagnosed with diabetes, you will be asked to follow a healthy lifestyle, achieve a healthy body weight, monitor your glucose levels (in some instances) and, for many people, start taking an oral medication. Setting and achieving blood sugar targets, typically an A1C less than or equal to 7.0%, is important to prevent the long-term complications of diabetes. It is recommended that this target be achieved within 3 to 6 months after diagnosis.
At every diabetes-related medical appointment, your A1C level should be evaluated; if your A1C target is not being achieved, medication changes are required. These may include increasing the dosage of a current medication, adding a new one, or both. This is called 'treatment intensification.' Diabetes is a disease that changes with time, and there are many medications available to manage diabetes that work in different ways to help lower blood sugar. Taking more medication does not mean you have 'bad' diabetes. Using different medications, including insulin, is beneficial in helping you to reach your glucose targets.
What does starting with basal insulin really mean?
Adding insulin is always an option to help achieve glucose targets. Diabetes Canada recommends that when adding insulin to manage type 2 diabetes, a basal insulin is started. What does this mean? People with type 2 diabetes still make insulin in their body; they just don't make enough of it. Adding basal insulin helps to 'top up the tank,' so there is enough insulin in your body to keep your glucose levels in their target range. Basal insulin is long-acting and is usually administered once per day. It works to keep your blood glucose levels lower throughout the whole day, including lowering glucose levels after food intake. Once-daily insulin is increased as needed to achieve your target fasting glucose. But what happens when you reach your fasting glucose target and your A1C is still high? It is time once again to intensify your diabetes treatment.
What are your options after basal insulin?
The most recent guidelines from Diabetes Canada recommend that after basal insulin, before moving to more insulin – i.e. mealtime insulin – other medications should be considered. Mealtime insulin is when you take a rapid-acting insulin before meals to lower glucose levels after meals. This practice is known to cause more weight gain and low blood sugar events (hypoglycemia) in people with type 2 diabetes than adding another non-insulin medication. Medications that can be added to basal insulin when you are not achieving your A1C target, despite having a really good fasting blood sugar, include:
GLP-1 receptor agonists: injectable medications that helps lower blood glucose levels, especially after meals, and can help with weight loss
SGLT2 inhibitors: oral medications that also help lower blood glucose throughout the day and can help with weight loss
DPP-4 inhibitors: oral medications that lower blood glucose but have neutral weight benefit (i.e. they don't cause weight loss or weight gain)
How do you decide what medication to add after insulin?
You may already be on one of these medications when you start basal insulin, but if you are not then you can chat with your diabetes healthcare team about what is next for you. Some medications may not be right for you, but it is always important to express your thoughts. Using medications that include a combination of drugs in one product can simplify your daily regimen. For those already using basal insulin, an option might be to combine the insulin with a GLP-1 receptor agonist, since both are injectable and can be taken once per day. This reduces the burden of multiple injections that would be required when adding mealtime insulin.
Insulin is an important part of your diabetes management. You often need the tank topped up to help your insulin do its job, but when that is not enough, other medications – depending on your individual situation – can be added to help you achieve your glucose goals. Never be afraid of adding medications. They play a vital role in controlling your blood glucose levels in order to prevent complications. Work with your diabetes healthcare team to find the combination that is right for you!