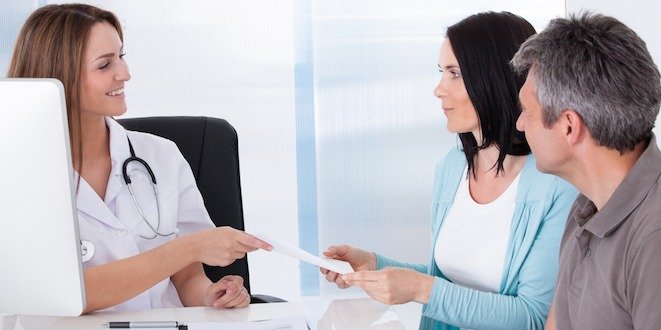 You have been newly diagnosed with type 2 diabetes. It's completely natural to feel overwhelmed at the prospect of living your life under this new lens, but rest assured there are some steps you can take right now that will help you take control! Here's how to get started:
Learn about healthy eating
What is healthy eating? In its simplest form, eating well is about eating foods that have strong nutritional value, but that doesn't mean all day every day is about munching raw broccoli. You can still enjoy a wide (and delicious!) range of foods. The trick is in its balance: Mix carbohydrates, fats and proteins for the best diet for you. What does that look like exactly? To get started check out our introduction to healthy eating.
Get moving
No, you don't have to become a marathon runner all of a sudden but you do have to stay active, in whatever way works best for you. Physical activity is crucial: Not only can it actually delay type 2 diabetes from developing in the first place, but regular exercise improves your body's sensitivity to insulin and helps manage your blood glucose (sugar) levels. Get tips on how to start an exercise program here.  
Get connected to a diabetes education centre
Knowledge is power! Ask your doctor about a diabetes education centre that you could connect with to build a more comprehensive understanding of your disease and what it entails. The more educated you are, the better prepared you will be to move forward with success. 
How to manage your blood sugar
Rest easy. This sounds much more complicated than it actually is. At the outset you already understand it's imperative for you to monitor your blood glucose (sugar) levels at any given time. This helps you determine if you have high or low blood glucose and it will further help your healthcare team make the necessary lifestyle and medication changes that will ultimately keep you healthy and happy. For more information on this process, please check out our expert blog.
Discussing medication options with your doctor
Some people who have type 2 diabetes can achieve their target blood sugar levels with exercise and diet alone, but most often many need diabetes-specific medications and/or insulin therapy. Making the right decision for you depends on several factors, so it's always best to consult with your doctor to build a plan designed with your needs in mind. Learn more about medications for type 2 diabetes here.
Remember that you're not alone
Sometimes the best comfort comes from knowing there are others out there who are going through the same experience as you. Find the support you may need by connecting with a diabetes support group. Who knows, new friends may also be found! Learn more about diabetes support groups here.  
Find out about what health appointments you will need
Good diabetes care starts with knowing what tests you need to have done to avoid any possible complications. Read more about recommended diabetes tests and when they're done. 
Ask to be set up with a diabetes health care team
The positive side of being diagnosed with type 2 diabetes is that you will have a health care team devoted to managing your disease with the ultimate goal for you to live a happy and fruitful life! Who should be part of this exclusive club? Find out here so you can begin to build your own network.