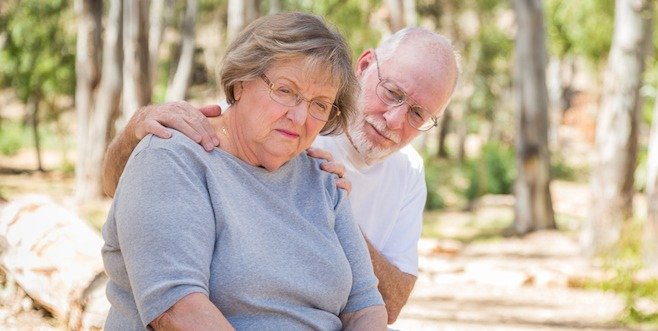 Getting a diabetes diagnosis can be overwhelming for patients and their families. As a diabetes caregiver, you can play a big part in helping someone who is newly diagnosed get comfortable with a treatment regime—and the lifestyle changes that are necessary for good diabetes management. Here are some tips for diabetes caregivers on how to be a true help (and not a hindrance) when caring for someone with diabetes.
Education is golden:
Arm yourself with the facts so you can be an ally for your loved one with diabetes. Ask the diabetes healthcare team to provide suggestions for credible resources and do your research. That could include reading online articles and websites or joining support groups where there are others with similar information needs.
Change is better together:
Many of the lifestyle changes needed when you have diabetes are good for everyone to implement. Consider making changes together, such as starting an exercise regimen or picking diabetes-friendly recipes you can both enjoy.
Patience really is a virtue:
Managing diabetes takes work and lifestyle changes take time to implement. Give people with diabetes some time to mourn the loss of their old lives and come to grips with their new reality. And remember that fluctuating blood sugars can affect moods so don't make it personal.
Small goals make a big impact:
Taking it step by step is the easiest way to make permanent lifestyle changes, say the experts. Perhaps it's substituting water for pop before overhauling your loved one's entire diet, or implementing a nightly walk after dinner. For the person with diabetes, small goals can often seem much more attainable than the bigger ones.
Boundaries and communication are key:
Your natural instinct may be to take control, but unless the person you're caring for is a child, you need to set boundaries on how much you will interfere in how they are managing their diabetes. Keep making suggestions on healthier options but never be a nag. Ultimately it is your loved one who is in control of his/her disease, not you.
The diabetes care team needs you too:
If your loved one is willing, join him or her for doctor's appointments and diabetes education classes. Listen to both the healthcare provider and the patient so you can ask relevant questions to help your loved one get the best care possible.
Watch your own health and wellbeing:
Caring for loved ones can take an emotional and physical toll. Know your limitations and don't wait to get sick to recognize that you need to take time for yourself without feeling guilty.  That means eating well, getting enough exercise and keeping your stress in check.
Ask for help:
At some point, too much caregiving can lead to the "caregiver blues" and even depression. Asking for help is important to ensure you can restore your energy and be as effective as possible for your loved one. Here are more tips on how to cope as a caregiver.
Connect with others:
It really does help to talk to others who are caregivers too. Seek out a support group or find other caregivers in your community who are willing to chat from time to time about their experiences. An online forum can be another great way to connect with others in the same boat. Remember, you're not alone.