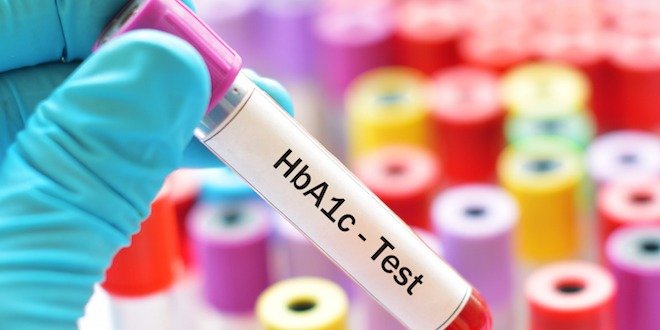 Checking your A1C as well as your blood glucose levels are things you'll do when you have diabetes. That's because they are both key markers in determining whether your blood sugar levels are within the ideal target range to keep you healthy. So what's the difference between your A1C and blood glucose level? Here's a closer look at what each one means in relation to managing your diabetes.
BLOOD GLUCOSE LEVELS:
Why do we test blood glucose levels?
Checking your blood glucose (or blood sugar) levels gives you a reading of how much sugar is in your blood at any time. It's important because it can tell you if your blood sugar levels are too high (hyperglycemia) or too low (hypoglycemia) so you can treat accordingly.
What affects blood glucose levels?
Certain foods and beverages, exercise and the medication you take can affect your blood glucose levels. Stress and illness can also have an impact. For example, sugar levels may rise after a short burst of activity or when you're feeling particularly anxious.
How do we measure blood glucose levels?
You can check your blood sugar levels at home using a portable device called a blood glucose meter. Ideally, your blood glucose level before a meal should be between 4.0 to 7.0 mmol/L. Two hours after a meal the level should be between 5.0 to 10.0 mmol/L. Find more on blood sugar level targets when you have diabetes in this article.
A1C LEVELS
Why do we test A1C?
Also called hemoglobin a1c or Hba1c, an A1C test is often used to diagnose diabetes initially and then to ensure you're keeping your blood sugar levels in check over an extended period of time. Given that the average red blood cell lives for several months, this test determines your average blood sugar levels over a two- to three-month period.
What affects A1C levels?
Unlike regular blood sugar readings, an A1C test isn't influenced on a daily basis with factors such as diet, exercise or stress. Therefore, it provides a good snapshot of your diabetes management over an extended period of time.
How do we measure A1C?
An A1C test is done via blood work in a lab and is usually repeated twice a year. A1C is measured in percentages and according to Diabetes Canada, the desired target for most people with diabetes is less than 7%. Find out more about how to do an A1C test and what your targets should ideally be in this article.
How does A1C affect blood glucose testing?
If your A1C level is off target, you may need to test your blood sugar more frequently to determine when your levels are higher and if there is a pattern that can help your healthcare providers determine a treatment plan.
Of course, if your A1C levels are fine, you may not need to test as frequently. For more on how often to check your blood glucose levels go to this article.
Checking both your A1C and blood sugar levels regularly is an important way to stay on top of managing your diabetes.