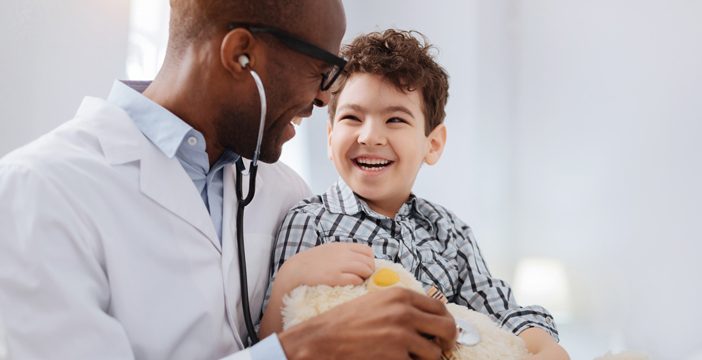 The initial discovery for type 1 diabetes
You have likely seen the photographs of young Leonard Thompson, one of the first children whose life was saved by insulin. He was transformed from a dying, emaciated child to a robust healthy-looking boy. Although not a true "cure" for type 1 diabetes, insulin changed the path of diabetes from a short course of "starvation" and death, to a chronic disease. The good news was that people with type 1 diabetes could live for years, however, the bad news was, as a chronic disease, long-term complications could develop. The types and method of delivery of insulin therefore changed over the years, in order to have the insulin delivered as more physiologic. The goal was to mimic how the body would naturally deliver insulin. Along with this, more recent developments, which include devices such as insulin pumps and glucose monitoring systems, have given people the possibility of spending more 'time in range' with a normal blood sugar and have greatly reduced complications associated with type 1 diabetes.
Newer insulins more closely mimic our body's own insulin
Another important development has been the ability to have the effect of insulin more closely match the body's own insulin release. This change has helped to prevent the difficult side effect of insulin, called 'hypoglycemia', or low blood sugar. Both for basal and bolus insulin, being able to match more closely the time of action has allowed the use of insulin to improve blood sugars in both type 1 and type 2 diabetes. This has led to the ability to strive for tighter or more "physiologic" control and reduce complications.
Insulin use for type 2 diabetes
Over the past 100 years, insulin use has found an important role not only in type 1 diabetes but also for management of type 2 diabetes. In type 1 diabetes there is an absolute lack of insulin, but in type 2 diabetes, there is a defect in the ability of insulin to act properly on cells as well as a relative lack of insulin.
When insulin was first used for type 2 diabetes, many years ago, it was used only at the end of treatment when all else failed and blood sugars remained very high. This actually gave insulin a bit of a 'bad rep' as people had already developed complications from years of high sugars, and by the time they went on insulin, many had end-stage disease. So, when complications happened, such as an amputation, some people blamed the insulin and not the previously uncontrolled blood sugars. That thinking has completely changed in the modern use of insulin for type 2 diabetes.
Insulin can be used at the time of diagnosis in type 2 if someone presents feeling unwell, with very high sugars, dehydration, and weight loss.
Also, as mentioned previously, insulin is an option all along the treatment pathway, when other non-insulin medications are not sufficient to control blood sugars, as type 2 diabetes progresses. We have yet to discover a medication that truly stops the inexorable loss of insulin-producing cells. Many excellent medications have been developed in the past 20 years that help insulin work better or reduce blood sugar in a different way than insulin, such as SGLT-2 inhibitors and GLP-1 receptor agonists.
And insulin's other roles
Insulin is also the 'go to' medication for diabetes in pregnancy or gestational diabetes as it has been shown to be safe in pregnancy and can be adjusted quickly, as is sometimes necessary. As well, insulin is often used in a hospital situation for people with type 2 diabetes when there is an intercurrent illness which prevents them from taking oral medications.
So, you can see that the discovery of insulin that was used initially to save the lives of people with type 1 diabetes, has now found valuable and varying uses for many other people living with diabetes.