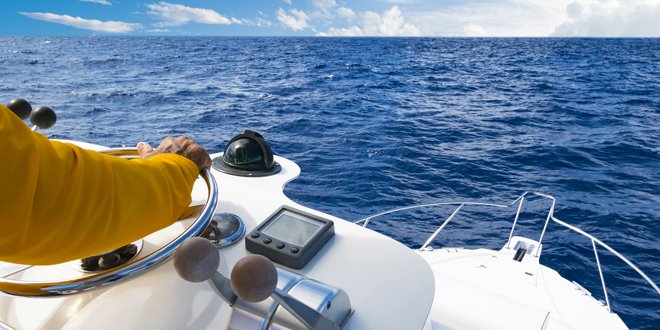 People who have diabetes are encouraged to become the captain of their own ship. This means that you need to steer your diabetes management towards the goals you have set for yourself and work with all members of your crew, i.e. your diabetes healthcare team. Many different healthcare professionals are a part of that crew, helping you make healthy behaviour changes, prescribing and helping you understand your medications, screening for complications, providing ongoing assessment of your laboratory values, helping you understand the progression of your diabetes and coaching you to self-manage your condition.
So how can you really take charge of your diabetes?
First, be informed. Then, ask questions. For example, 5 important questions to ask during your regular diabetes appointments should be:
What is my target A1C? An A1C test is a measure of your blood sugar levels over the past 2-3 months. Remember that the target level should be individualized for you.
What is my A1C now? Are you meeting your target?
What are we going to do to achieve my A1C to target? If not at target, what is the plan to get you there?
Are there other medications that should be considered? You will likely need more than one diabetes medication to reach your A1C to target.
Is a combination medication therapy available? If you can take 1 pill instead of 2, or administer 1 injection instead of having to inject multiple times, you can benefit from a more convenient way of taking your diabetes medications. Combination therapies often work better together to help you achieve your A1C target.
Recognize that most people need multiple medications in order to reach their blood sugar targets
Needing more medications does not mean you have "bad" diabetes. We know that many things are going on in your body when you have diabetes. In fact, there are 8 different defects that occur in your body when you have type 2 diabetes. Some medications help manage 1, 2 or even 3 of these defects. None of them currently help correct all of the defects. Sometimes medications are started one at a time; however, depending on how high your A1C is, you may be started on more than one at the same time. Combining your diabetes medications earlier in your treatment can help you achieve your target A1C levels sooner. Remember that there are many things going on in your body and no single medication can fix them all.
The overall goal is to reach your A1C target sooner rather than later, without causing low blood sugar (hypoglycemia) or weight gain. When discussing your medications with your healthcare team, it is important to ask whether they cause weight gain or low blood sugar – avoiding these medication effects should be your priority when trying to achieve your target A1C.
Managing your diabetes involves many things, including living a healthy lifestyle, taking your medications as prescribed, making sure you are being screened for complications and working with your diabetes healthcare team to achieve your targets. It is very empowering to be in charge of your diabetes, and to ask questions about your plan and what is available to you. Remember to ask the 5 questions listed above at your regular diabetes appointments.
If a combination medication is right for you, it can simplify your diabetes medication regimen and offer multiple benefits in one tablet or injection. As well, combination medications are often more cost effective. Never be afraid to advocate for the best care possible. It is your diabetes and you are the captain of your own ship!