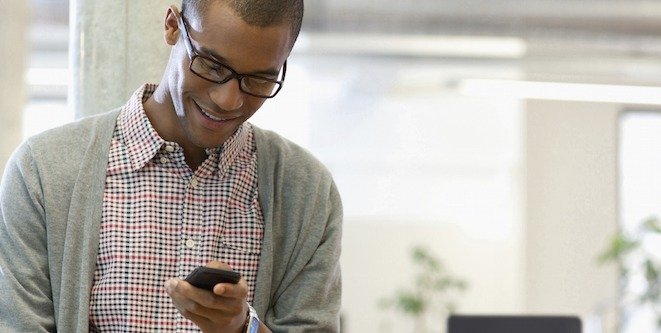 The world continues to embrace technology, not only new "gadgets" like SmartPhones and tablets, but the programs on them that are meant to help make our life easier… the GPS for example. 
Diabetes and technology is no exception.  A "GPS" for managing diabetes on your SmartPhone?  Why not?  Navigating day-to-day life with diabetes can be very overwhelming…all those "numbers".  Carbohydrate counting, blood glucose testing, and insulin doses – there are so many numbers we require to make decisions many times each day to manage diabetes.  The other area that people often struggle with is understanding exactly how many carbohydrates are in any particular food. This is even more difficult when eating out.  Then there is the issue of needing to adjust insulin doses according to a schedule given to you by your health care provider.  Wouldn't it be nice if a device could do all of that for you?
Well, I am happy to tell you that there are many new devices and applications available to help people with diabetes get the information they need, as well as help them in making diabetes management decisions. 
First of all, this is not a new area to individuals who use insulin pumps. The pump can be programmed for insulin doses, insulin correction factor, insulin to carbohydrate ratio, as well as being able to tell you how much insulin you still have "on board" or working.  By simply telling the pump your current sugar level and how much carbohydrate you are about to eat, an insulin dose is calculated and you can accept it, or modify it for activity.  This is still not perfect, but certainly helps with determining the correct insulin dose.
This technology has also started to enter into the world of non-insulin pump users as there are now glucose meters that can be programmed to help you in the same way. You take your sugar level, it calculates what the insulin dose should be.  You can also add in the amount of carbohydrates and voila, the dose appears.  Some of the newer glucose meters are also able to be programmed to help you follow the titration schedule your diabetes care provider has given you.   We have come a long way!!
"Apps" for being able to access information about foods, including several of the more common restaurants in Canada, are now also available to help you more accurately count your carbohydrates.  One of the most popular ones is MyFitnessPal.com, and it is free!  Other applications can help you calculate your insulin to carbohydrate ratio and the effect of exercise on your glucose, and can help you identify patterns in your blood glucose levels.
Other technology that is proving valuable is that of continuous glucose monitoring systems.  These can give you detailed information about your sugar levels over 4 – 6 days, and can also help prevent significant hypoglycemia with the addition of low glucose alarms.  Check out the continuous glucose monitoring systems available in the Product Directory.
Diabetes technology is not just for people living with diabetes.   Health care providers use many of the same programs as you to help guide your care.  Several studies have shown that insulin can be adjusted by a computer program just as effectively as by an in-person visit.  While less than ideal for education and support, when ongoing contact is not available, this is proving to be a safe option.
This is just the tip of the iceberg of how technology is entering into diabetes care.  So yes "there is an APP for that".   Stay tuned!