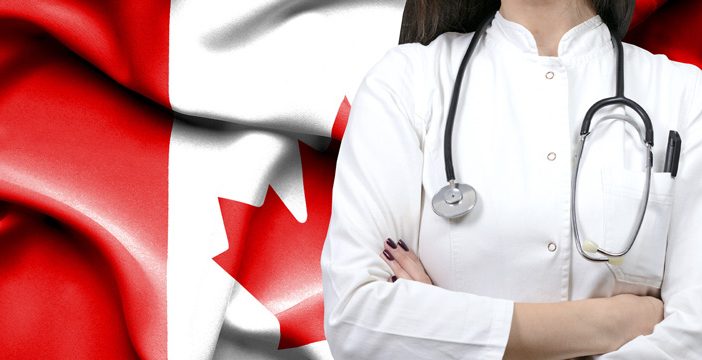 Diabetes continues to affect more Canadians than ever before and reasserts the need for further investment into research to help turn the tide. In March 2022, Diabetes Canada released new figures that show the continued rising trend of diabetes rates in the country.
In October 2022, the diabetes community celebrated a milestone moment when the federal Health Minister proposed the Diabetes Framework – an important and welcome step in the journey to end diabetes. The goal is to improve care, drive innovation and make measurable progress to improve the lives of people living with diabetes in Canada. Within the Framework, all levels of government must begin to fund and implement this plan with concrete and measurable initiatives in their 2023 budgets. Along with this important commitment to funding for more resources and research, here are some of the exciting new developments coming to help Canadians living with diabetes in 2023.
Medications coming to market
An exciting new drug in a new class of medication, called a dual GIP and GLP-1 receptor agonist, is coming to Canada in 2023. Eli Lilly Canada is launching tirzepatide (Mounjaro®), a once-weekly subcutaneous injection to improve blood sugar control in adults with type 2 diabetes. It is intended for use in combination with metformin and lifestyle changes.
This new treatment not only lowers A1C by 1.9% to 2.6%, it also affects certain chemicals in the brain, which in turn leads to decreased food intake, increased energy expenditure and prevention of abnormal fat accumulation in some parts of the body. These effects result in significant weight reductions.
Medications that may be used more frequently
We are no longer simply looking at a drug's glucose-lowering effect when choosing a medication. We now have more evidence to recommend certain agents over others for patients with cardiovascular disease, a history of heart failure or chronic kidney disease, and those who are 60 years of age or older with multiple cardiovascular risk factors. As always, treatment decisions need to be individualized. Consideration must always be given to a patient's needs and preferences, access and cost, and the degree of glucose-lowering needed.
Reducing cardiovascular and renal complications is an important goal for diabetes management. Moving forward, treatment may warrant a substitution of an agent with heart and kidney benefits (SGLT2 inhibitors or GLP-1 receptor agonists) – even for people at target blood glucose levels – for their added protective effects.
In October 2022, Health Canada approved a medication called finerenone (Kerendia®) as an addition to the standard of care therapy in adults with chronic kidney disease and type 2 diabetes to reduce the risk of end-stage kidney disease. This new medication has the potential to improve cardiovascular outcomes and prevent the need for dialysis over the patient's lifetime.
New technology
In 2023, a slew of next-generation technologies are clearing major regulatory hurdles.
The FreeStyle Libre 3 (manufactured by Abbott) is set to come to Canada this year. It differs from earlier Libre models, in that it does not require regular scanning to obtain a glucose level and will provide blood glucose threshold alerts alongside readings every minute. It is 70% smaller than the FreeStyle Libre 2, comparable to 2 pennies stacked on top on one another.
As well, Dexcom will be introducing their latest continuous glucose monitor (CGM) this year, the Dexcom G7. Compared to the previous model, the G6, the G7 is 60% thinner and offers improved ease of use with fewer components. The 30-minute sensor warmup marks the fastest of any CGM on the market. It also features a 12-hour grace period to replace finished sensors for a more seamless transition.
The interesting aspect of the market for advanced diabetes devices is that it is a mixture of competition and collaboration. The rivalry between makers of similar devices is furious, yet at the same time these groups are collaborating with developers of complementary systems.
For example, Abbott plans to partner with leading insulin pump manufacturers to make the dual monitoring system inter-operable with insulin delivery systems. This comes as Abbott is already working to connect its FreeStyle Libre system with insulin delivery products developed by Insulet, Novo Nordisk and Tandem Diabetes Care. These collaborations will create seamless, personalized diabetes care for people who use insulin.
As well, Dexcom is combining its G6 system with Omnipod's insulin pump to make a hybrid closed loop system. The pump setting adjustments will be based on the predicted glucose readings, providing improved glycemic control with little to no additional work on the user's part. The system is easy to learn.
It is encouraging for the diabetes community to see these companies working together to strive for optimal diabetes care. These are just some of the many ongoing advancements and collaborations we are going to see in 2023.
Government program changes
In addition to the National Framework, each province must make decisions and changes depending on the needs and resources of their province. For example, in British Columbia, the recent expansion of limited coverage criteria for empagliflozin (Jardiance®) and semaglutide (Ozempic®) will make it easier for patients to gain access to these medications that work to lower blood sugar levels in adults with type 2 diabetes. The province is changing the coverage from third-line to second-line for these therapies. This means that patients now only have to try one drug, metformin, before their physician can request coverage of empagliflozin or semaglutide.
Ontario is joining several other provinces by expanding the use of biosimilar drug treatments for Ontarians. Biosimilar insulin products, just like generic products, are a "copy" of a reference drug. The main difference between the two types is how this copy is created. There are no expected significant differences in efficacy and safety between a biosimilar and the biologic drug that was already on the market.
Currently, there are 5 biosimilar insulin products available in Canada:
Admelog®, a biosimilar version of Humalog®
Trurapi® and Kirsty®, biosimilar versions of Novorapid®
Basaglar® and Semglee®, biosimilar versions of Lantus®
The Ministry of Health recently announced a new policy for residents who access medications through the Ontario Drug Benefit (ODB) program. Starting March 31, 2023, people who use certain biologic drugs will be required to transition to the biosimilar version by December 29, 2023 in order to maintain coverage by the ODB program. For people living with diabetes, this applies to those using insulin aspart (NovoRapid®), insulin lispro (Humalog®) and insulin glargine (Lantus®).
New guidelines
Diabetes Canada's guidelines are officially updated every 5 years, which means we are due for a new edition within the year. However, Diabetes Canada has been doing mini annual updates as well. The most recent one is a new chapter on diabetes remission. In addition to the now-accepted standard of diabetes remission being defined as an A1C <6% after 3 months without any glucose-lowering medications, the guidelines also introduce a definition of remission for people with prediabetes (A1C 6.0% to 6.4%), with the same criteria.
It is promising to see the commitment from all levels of government set out by the announcement of the Diabetes Framework, and from pharmaceutical companies and device manufacturers planning to bring their products to Canadians in 2023. The goal is to ensure that everyone has improved and equitable access to vital care. All levels of government have been given the funds to invest in access to resources, better education and more research. It will be an exciting year to see the advancements and impacts made within the diabetes community.
Continue to check Diabetes Care Community for further updates, especially our News section.