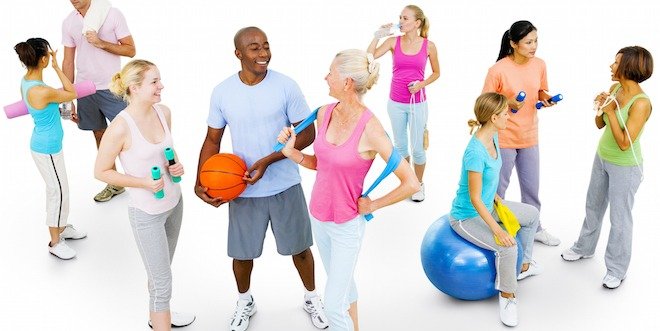 The last two rules of the

F.I.T.T. principle

relate to…time and type of exercise.
TIME

:
Time is the simplest of the four rules and it's simply a measure of the amount of time spent exercising. According to the 2018 Diabetes Canada Guidelines people should

accumulate

a minimum of 150 minutes of moderate-to-vigorous intensity aerobic exercise each week, spread over at least 3 days of the week, with no more than 2 consecutive days without exercise

. The reason for this is that the effect of a single bout of aerobic exercise on insulin sensitivity lasts 24–72 hours, depending on the intensity and duration of the activity. Because the duration of increased insulin sensitivity is generally not >72 h, it is recommended that there should not be more than 2 consecutive days without aerobic physical activity.
New to walking? Here are some general tips to get you going when time may be a factor!
Begin slowly and easily. Walking just 5 or 10 minutes on the first day is perfectly acceptable if that's all you have time for or can accomplish.
Add 5 or 10 minutes per week. As you continue to improve, aim for 30 minutes five days per week. That's an ideal amount of time for good blood glucose maintenance.
Break it up. Several 10- to 15-minute sessions are just as effective as one longer walk.
The bottom line? The more active you are in general, the greater the benefits — whether you choose longer, less frequent workouts or shorter, more frequent work outs.
TYPE:
Either aerobic or resistance training alone improves glucose control in type 2 diabetes, but the improvements are greatest with combined aerobic and resistance training. This was the conclusion of the study DARE: (Diabetes Aerobic and Resistance Exercise)*.
Exercise group participants exercised 3 times weekly, and training progressed gradually in duration and intensity. The aerobic training group exercised on a treadmill or exercise bicycle. Heart rate monitors were used to adjust workload to achieve the target heart rate. Participants progressed from 15 to 20 minutes per session at 60% of the maximum heart rate to 45 minutes per session at 75% of the maximum heart rate, as determined by using a maximal treadmill exercise test.
The resistance training group performed 7 different exercises on weight machines each session, progressing to 2 to 3 sets of each exercise at the maximum weight that could be lifted 7 to 9 times. The combined exercise training group did the full aerobic training program plus the full resistance training program to ensure an adequate dose of each type of exercise. The frequency of direct supervision by trainers was the same in all exercise groups.
Aerobic training and resistance training alone each led to improvements in glucose control, and combined aerobic and resistance training had effects that were greater than those of either method alone. These effects were more powerful among individuals with poor glucose control at baseline. The combined aerobic and resistance training program was not associated with reduced adherence compared with the programs featuring just one type of exercise.  The Study concluded that individuals with type 2 diabetes who wish to improve their metabolic control through physical activity should aim to perform both aerobic and resistance training.
Here's a quick example of both an aerobic and resistance exercise program that utilizes the F.I.T.T. principle:
Walk (Type) at 4 MPH (Intensity) for 30 minutes (Time) 3 times per week (Frequency).
Plus
Perform exercises with dumbbells or Thera-Bands (Type) at 70% of your maximum 1 rep strength (Intensity) for 8-12 reps (Time) 2 times per week (Frequency).
There you have it. Don't forget to add FUN to the F.I.T.T. principle.
Remember "Exercise is Medicine" and it's for life, especially for someone living with diabetes.
Learn more about the 1st F.I.T.T. principle, 'Frequency of Exercise'.
Learn about the 2nd F.I.T.T. principle, 'Intensity of Exercise'.
*Reference: Effects of Aerobic Training, Resistance Training, or Both on Glycemic Control in Type 2 Diabetes. Annals of Internal Medicine. 2007;147:357-369.