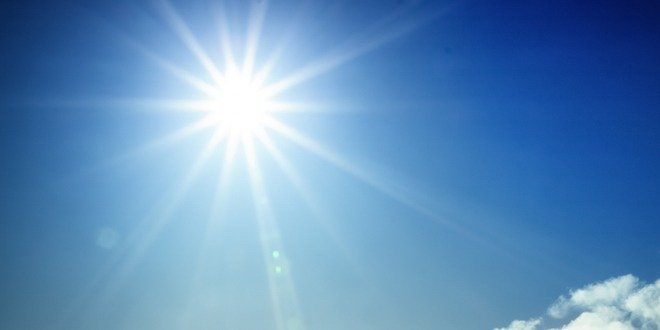 Individuals living with diabetes need to take extra care in hot weather for a variety of reasons. Following the right diet can help you stay comfortable and help avoid health issues in the heat.

Check out these hot weather tips for diabetes diets and stay cool and hydrated.

Hot weather health challenges
Sweating is the way our bodies normally cool down in hot weather, but some people with diabetes have a reduced ability to sweat. High humidity can add to the challenges. Humidity slows the evaporation rate of perspiration, increasing the chance of heat-associated illnesses – even in normally healthy people.
Heat can also cause blood glucose levels to fluctuate and can have an effect on medications that lower blood glucose. For example, in hot temperatures, fast-acting insulin may be absorbed more quickly, resulting in a need for insulin and food adjustments. To reduce the risk of hypoglycemia, more frequent blood glucose checking is recommended when the temperature rises.
Dehydration is another important concern. People with diabetes often have an increased risk of dehydration, and may also have a reduced thirst reflex. This means that dehydration may happen quickly unless deliberate attempts are made to keep drinking fluids.
Diabetes medication, equipment and supplies can also be negatively affected. It is important to check medication instructions about use during high heat. Similarly, check glucose test strip packs, glucose meters and insulin pumps for information. Your pharmacist can also give you excellent advice on these issues.
Eating and drinking tips to stay cool and hydrated
Hot foods and heavy meals can reduce the appetite and add heat to your body. In response to this, there is a natural inclination to eat less often and to eat smaller amounts. This can have negative effects on diabetes management.
Instead, follow these tips to maintain healthy eating goals while keeping as cool as possible.
Drink fluids more frequently – especially water – even when you don't feel thirsty. If your healthcare professional has told you to limit fluids, ask for recommendations on what to do in hot weather.
Avoid alcoholic drinks or drinks with caffeine. These are diuretics and can cause your body to lose even more fluids.
Ice-cold drinks can lead to stomach cramps. Instead, stick to cool fluids.
Stock up with ingredients for summer smoothies using low-fat milk and yoghurt and your favourite fruits or veggies. Remember that some fruits are high in carbs, so plan for them as part of your overall daily intake.
Take your carbs cold! When we think of carbohydrates, we tend to think of hearty hot dishes that can raise body temperatures. Switch your thinking to the countless summery dishes based on carbs that can be served cold.  Salads using whole grains are a great example. Check out dishes like brown rice, whole wheat pasta and bulgur salads. Quinoa and barley can also make great summer salad ingredients.
Beans and pulses make sensational summer meal partners. Serve in salads or whip up delicious and healthy summer drips like hummus. These are great for eating with raw, crunchy summer vegetables or whole grain crackers.
Colour your summer healthy! Load up on dark green leafy veggies and brightly coloured options like sweet peppers and tomatoes. Don't forget sweet potatoes, which are low on the Glycemic Index (GI) and are considered super-foods for people with diabetes.
Cool down with soup. There are lots of easy-to-make cold soups that are delicious and perfect to cool you down on a hot day. Think of soups like chilled watercress, cucumber, tomato, or gazpacho. Up your fluid intake by making them with vegetable juices or low-sodium broth, and add an ice cube or two just before serving.
Go vegetarian or pescatarian! Treat the hot weather season as a great opportunity to serve one or two meatless meals each week. Use healthy beans and pulses or omega-rich fish as your main protein source. Your meals will feel lighter and will help you meet healthy eating goals. Check out our recipe for Grilled salmon with summer cherry salsa.
Want to know how to meet physical activity goals and generally avoid health challenges during the hot weather?  Check out our expert's blog on this website entitled Managing the heat wave with diabetes.