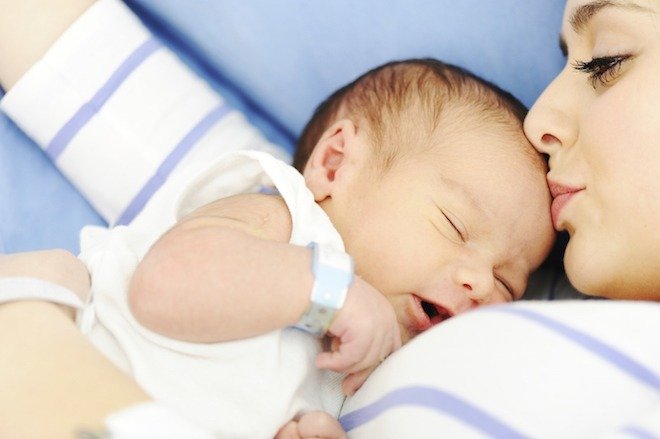 Gestational diabetes (GDM) is a temporary form of diabetes that can arise during pregnancy. In most cases, careful management can keep GDM under control and lead to the birth of a healthy baby.
But what next? Can the new mom relax and forget all about diabetes? Check out this article for the answers you need to know.

Who gets gestational diabetes (GDM)?
GDM affects between 3 – 20% of women during pregnancy. Risk factors for GDM include:
Age over 35
Obesity
Having a parent or sibling with type 2 diabetes
GDM in a previous pregnancy
Previous delivery of a baby over 9 pounds
Coming from a high-risk diabetes population (South Asian, Hispanic, Aboriginal, Asian or African)
Does GDM disappear after delivery?
By definition, GDM only lasts until the baby is born. For many women, the symptoms also go away at this point. That is, blood glucose levels may return to normal. But this doesn't mean GDM can be forgotten.
Women who have had GDM are at higher risk of developing type 2 diabetes in the future. Up to 30% will develop the disease within 15 years, and others will be diagnosed with prediabetes. Having GDM in one pregnancy also increases the risk of GDM in future pregnancies.
This means that women who have had GDM need to be carefully watched by their health care professionals for signs of diabetes. Regular tests should be scheduled, and careful preparation should be made before future pregnancies.

Testing for diabetes after GDM
Following GDM, women should be tested for diabetes and prediabetes between 6 weeks and 6 months after giving birth. This will involve a glucose tolerance test (GTT). If the results are normal, this test should be repeated every three years. It should also be scheduled if a pregnancy is planned.
These tests are important, because they help lead to early diagnosis of type 2 diabetes. Early detection can help keep diabetes under control and can help avoid health complications.
Lifestyle after GDM
Women who have had GDM can help reduce their risk of developing type 2 diabetes by maintaining a healthy weight and following a healthy lifestyle program. This includes healthy eating and regular physical exercise.
Breastfeeding is usually beneficial for babies and can help you reach recommended weight targets. Follow the guidelines in Eating Well with Canada's Food Guide to ensure your eating habits provide healthy nourishment for yourself and your baby. Also check out the Diabetes Diet section of this site.
Regular physical activity is good for your overall health, will help maintain recommended weight targets, and can help to reduce post-partum depression. You will find guidelines in Canada's Physical Activity Guide to Healthy Living. We also have helpful articles and expert blogs on this site to help you establish healthy activity habits.  Look for them in the Physical Activity section.
Health risks for children after GDM
Babies born after their mother has had GDM may be at risk of obesity in childhood and at higher risk of diabetes in later life.
If you have had GDM, make sure your child's health care provider is aware of this fact.
You can also help to cut your child's risk of health issues by encouraging the whole family to follow healthy lifestyle recommendations.
Planning another pregnancy after GDM
Talk to your health care provider before becoming pregnant again. Tests will be scheduled to check your blood glucose levels. If they are high, you will be given recommendations to help bring blood glucose down to normal levels. This will reduce the chances of health problems for you and your baby during pregnancy.