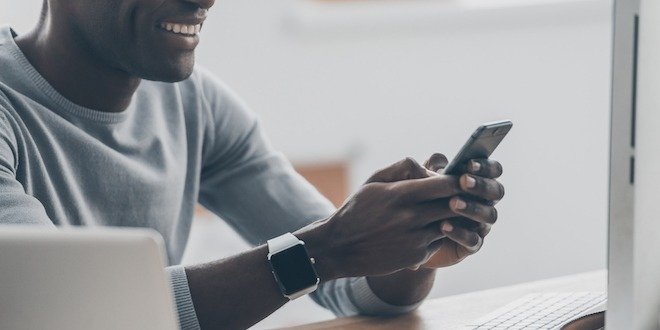 While having family members with diabetes will increase your chances of getting the disease yourself, environmental factors also play a key part in causing diabetes. Here's a look at some of the environmental factors linked to diabetes, and how they contribute to developing type 2 diabetes.
Obesity
Carrying extra fat—especially around your middle—disrupts our cells' responsiveness to insulin (insulin resistance). This in turn, causes our pancreatic beta cells to have to work even harder to produce enough insulin to control blood sugar. In some cases, they simply cannot, which leads to diabetes. Find more information on the link between obesity and diabetes below.
Lack of movement
Machines and computers may have made our lives easier by taking over so much of the work our ancestors used to do, but they're also contributing to our lack of exercise. Because more and more of us are working for longer periods of time at desk jobs, we're not finding the opportunities to move nearly as much as we should be for good health.
A poor diet
Our bodies weren't designed to consume large quantities of refined carbohydrates but yet sweets, breads and pasta are a key part of the North American diet. Carbs, especially the fast-food kind, temporarily raise our serotonin and dopamine levels making us feel good. But then our blood sugar drops again and we soon need another fix. It's an unhealthy cycle that wreaks havoc on our blood sugar levels and contributes to disease.
Smoking
Smokers are 30-40% more likely to develop diabetes than nonsmokers. Plus, the research shows that people who smoke and have diabetes are more likely to have trouble controlling their blood sugar levels.
Stress
The reality is, stress has become much more common give our fast-paced lifestyles. When we stress, cortisol (our stress hormone) causes our blood sugar and blood pressure to rise. Unfortunately, this stress state can go on indefinitely so there is no time for the body to recover.
Medications
A number of medications used to treat heart issues—such as beta-blockers, statins and thiazide diuretics—may increase the chance of developing diabetes, especially in those who already have risk factors . Keep in mind that these drugs are often prescribed to people who would be at risk of diabetes regardless, due to obesity and hypertension. Steroids too can contribute to the development of the disease.
What can we do about it?
Our lifestyles play a big part in enabling these environmental factors that contribute to causing type 2 diabetes. But we also have the ability to make changes that will help.
Eat well and move lots: Maintaining a healthy weight via a healthy diet and plenty of exercise is something we can do to prevent diabetes, or at least keep it in check. Aim for at least 30 minutes of exercise five times a week and fill your plate with plenty of vegetables and fruit.
Butt out: Smoking cessation is another key way to prevent the progression of diabetes. If you haven't been able to butt out until now, talk to your physician, pharmacist or other healthcare provider for tips on how to break the habit.
Find your happy place: We know stress causes havoc on the body and mind so find ways to de-stress with exercise, meditation or other healthy activities that promote a sense of calm. Find more ideas on how to manage stress.
Talk to your healthcare provider: If you're concerned about other medications contributing to diabetes risk, talk to your physician or other healthcare providers about your concerns. Sometimes the benefit of these drugs surpasses the risk.
What about type 1 diabetes?
Just as more and more people are getting type 2 diabetes, so are the number of people getting type 1. While researchers have yet to determine the exact cause of type 1 diabetes, environmental factors such as viruses, vitamin D deficiency and air pollutants have all been linked to its onset.
Viruses and bacteria: Viruses can cause type 1 diabetes by damaging insulin-producing beta cells. In fact, a number of viruses, such as rubella, mumps and rotavirus, have been associated with the development of the disease. Type 1 diabetes is also linked to certain bacteria, which trigger the body's immune system to destroy the cells that produce insulin.
Lack of vitamin D: Research shows that children with low levels of vitamin D in their blood are more likely to experience islet autoimmunity, a process that causes type 1 diabetes. Even pregnant women who are vitamin D deficient have been connected to an increased risk of having children with type 1 diabetes.
Air pollutants: A UK study found that children who were exposed to high levels of air pollution (such as fine dust and nitrogen dioxide) developed type 1 diabetes three years earlier than children from areas with low pollution levels.
Do your best to live a healthy life
While there are some environmental factors within our control, we can never overcome all of them. By committing to a healthy lifestyle, however, we can play a key part in helping prevent diabetes symptoms from getting worse.