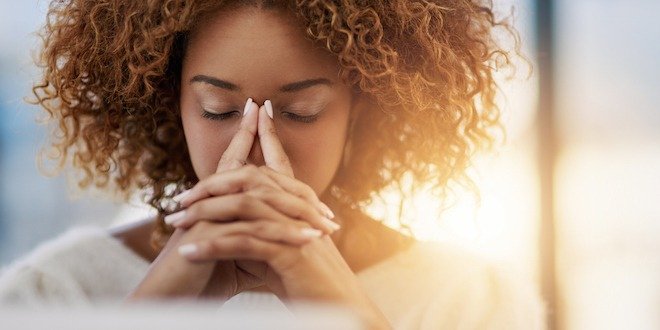 All kinds of feelings accompany a diagnosis of type 2 diabetes – shame, anger, or even sadness – but fear is probably the most common emotion. Below are some common concerns after a diagnosis of type 2 diabetes, and some tips regarding how you can address them.
My blood sugar levels are high!
When you're just diagnosed with diabetes, your blood glucose levels are likely quite high. With help from your healthcare team, you'll soon figure out ways to lower them. Eat a healthy diet every day, including three meals spaced evenly throughout the day. As well, incorporate some physical activity into your daily and weekly routines. If you have been started on medications, be sure to take them as prescribed. While the list of "to do's" when you have diabetes is lengthy, you'll find that the longer you have the condition, the more these activities become routine. Talk to your healthcare team about developing a healthy nutrition plan, and also discuss what kinds of physical activities are safe and effective for you to perform. For more information about target blood glucose levels, click here.
What if I develop complications?
Likely your concerns after your diagnosis of type 2 diabetes has been fuelled by your healthcare team who have likely told you that, if not properly treated, diabetes can cause many long-term complications. Examples of these include heart disease and nerve damage. The best way to overcome the fear of complications is to educate yourself. There are lots of things you can do to ensure that you live a long and healthy life, and the best way to avoid complications is to ensure that your blood glucose remains well-controlled. While maintaining proper blood glucose levels involves continual commitment, remember that every time you choose to make a wise health choice, you're moving further away from developing (or worsening) the complications of diabetes. To learn more about diabetes complications, and how to prevent them, click here.
I have to take medicine for the rest of my life!
For people with high blood glucose levels, medication is one of the cornerstones of therapy. While it's not fun to think about taking medications every day, there are a couple of coping mechanisms that might help. First, consider taking your meds as simply another daily routine, like brushing your teeth or making dinner. If you always take your meds at the same time, and in the same place (for example, your kitchen or the bathroom), you'll be less likely to forget to take them. Second, consider that when you take your meds as prescribed, you're helping to regulate your blood sugar levels, and that is going to keep you healthy for a long, long time! For more information about managing your drug regimen, click here.
What if I have to inject insulin?
Going on insulin doesn't mean that you've failed at your diabetes management. The fact is, diabetes is known as a "progressive" disease. Sometimes, despite your best efforts at blood glucose control, your pancreas says "enough!" That's when you may need to start taking insulin. You and your healthcare team can determine if and when that will be necessary, and what type of insulin regimen is best for you. And remember, needles these days are very slim and tiny, and the pain (if any) is mild and resolves quickly. For more information about insulin injections, click here.
Everything seems so overwhelming!
Once you're diagnosed with diabetes, you're asked to think about a lot of things — diet, exercise, medication regimens, etc. The important thing is to set small goals that you can achieve over time. For example, commit to going for a long walk three times per week. Or, aim to switch a less healthy option with a healthier choice when planning meals: for example, you might prepare sweet potatoes instead of white potatoes as a side dish, or choose lean chicken or fish instead of beef.
Finally, remember to celebrate all of your small successes. Over time, the big goals will be reached as well! To read more about coping strategies, click here.