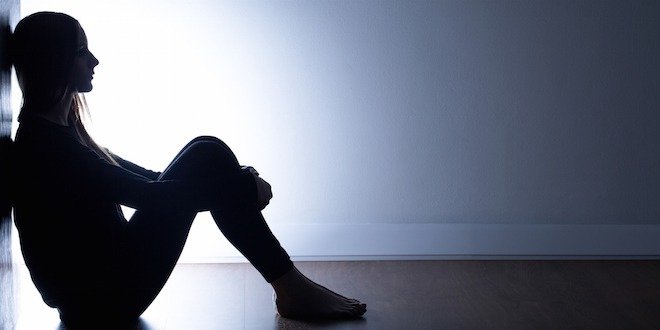 There have been a number of news broadcasts about depression and young adults attending university and college, and the rise of suicide within this population. Some of these individuals may have also suffered from depression in high school. Additionally, some may be living with a chronic illness such as type 1 diabetes. Depression in teens with type 1 diabetes has been associated with poorer blood glucose control.
Studies have shown that the level of depressive symptoms in children and adolescents with type 1 diabetes is nearly double that of the highest estimate of depression in youth in general.
Why would this be? This blog will outline some of the depressive symptoms, some of the reasons for the development of depression in teens living with type 1 diabetes, and reasons why this mood can result in poor diabetes management, as well as treatment suggestions for young people.
Depressive symptoms:  
For diagnosis, the first 2 symptoms must have been present most of the day, nearly daily, for at least the past two weeks. If the 2 main symptoms have been present, please consult with your family doctor or diabetes team.
Depressed mood
Feeling of sadness
Lack of pleasure in almost all activities
Significant weight loss/gain
Sleeping longer than normal
Loss of energy
Agitation
Impaired concentration, decisiveness
Giving away personal possessions
Bullying in school
Suicide among other teens in the community
Recurring thoughts of death or suicide (if this is stated please go to your nearest hospital emergency department)
Some reasons for the development of depression:
It seems girls have more tendency to suffer from depression than boys
Diabetes-specific family conflict over the management of the teen's diabetes
Daily management of diabetes: being overwhelmed, angry, not being able to be like other "normal" teens
Family history of depression
Family history of suicide
Poor diabetes management: poor glycemic control, higher levels of A1C, and recurrent diabetic ketoacidosis (DKA)
Treatment:
Obtain an assessment from the family doctor and/or endocrinologist
Be referred ideally to a psychiatrist, who understands the relationship with type 1 diabetes and depression (this can be very rare to find). The teen may need anti-depressant medication plus therapy to help. This needs to be assessed by a psychiatrist/family doctor or endocrinologist
Family counselling to try to resolve the family conflict
Attendance at a cognitive behavioural therapy group
If suicidal thoughts are present, please take your teen to the nearest hospital emergency department
Try to develop open communication between the teen and parent. A psychotherapist, such as a social worker or psychologist, can provide counselling in this area
Contact the Canadian Mental Health Association office near you to assist with obtaining mental health resources
Seeing your daughter and/or son experience depression and not able to manage her/his diabetes can be very difficult to say the least. Obtaining support from family, friends and support groups is very important to maintain your own mental state.