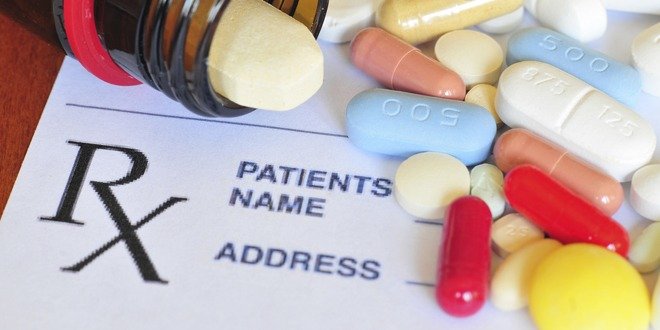 Some medications may increase the risk of type 2 diabetes or cause unexpected changes in blood glucose in people who already have the condition. These blood glucose changes can involve either hyperglycemia (high blood glucose levels) or hypoglycemia (low blood glucose levels). It is important to know which medications can affect your blood glucose levels.
The following is a list of prescription medications that have these harmful effects.
Common medications
Antibiotics called fluoroquinolones, which are used to treat pneumonia and urinary tract infections. The fluoroquinolones moxifloxacin (Avelox®), levofloxacin (Levaquin®) and ciprofloxacin (Cipro®) usually cause hyperglycemia, but they can sometimes cause hypoglycemia. Moxifloxacin is most commonly associated with hyperglycemia, followed by levofloxacin and ciprofloxacin.
Beta blockers, which are used to treat high blood pressure and heart failure. They work by reducing the heart rate, which results in lower blood pressure and less workload for the heart. Beta blockers such as metoprolol, atenolol and propranolol cause higher fasting blood glucose levels by reducing insulin release from the pancreas.
Rapid heart rate is one of the symptoms of hypoglycemia; because beta blockers suppress the heart rate, this may delay the recognition of hypoglycemia. By impairing the body's response to releasing stored sugar during hypoglycemia, beta blockers can also delay recovery from hypoglycemia. This may put people at higher risk of adverse events from hypoglycemia.
Corticosteroids, which are used to treat and control inflammation and inflammatory conditions (for example, rheumatoid arthritis and asthma), as well as immunosuppression and for chemotherapeutic effects. These medications can cause blood glucose to rise in two ways: by blunting the action of insulin, and by promoting the release of stored sugar from the liver. When taken once daily, in the morning, corticosteroids tend to cause blood sugar to rise midday or later in the day, so fasting blood glucose are generally not affected; however, more frequent dosing leads to higher blood glucose levels throughout the day.
Second-generation antipsychotics, which are used to treat a wide variety of mental health conditions (for example, schizophrenia and bipolar disorder). Within this group of medications, olanzapine and clozapine have the highest risk of causing hyperglycemia, especially in people with schizophrenia who have just been diagnosed with type 2 diabetes.
In people taking these medications, weight gain is a common occurrence; it isn't known at this time whether increased weight is the reason why second-generation antipsychotics cause hyperglycemia.
Thiazide and thiazide diuretics (hydrochlorothiazide, metolazone), which are used to treat high blood pressure. It is believed that these medications cause blood glucose to rise in a number of ways: reduced insulin secretion by the pancreas; increased insulin resistance (making the body less sensitive to the action of insulin); and decreased ability of muscles to use glucose effectively. When hydrochlorothiazide is taken at doses greater than 25 mg, it is more likely to cause blood glucose to rise; lower doses don't have this effect.
Less common medications
Calcineurin inhibitors (cyclosporine, sirolimus and tacrolimus), which are used to manage tissue rejection after organ or tissue transplantation. It is believed that these drugs reduce insulin secretion, allowing blood glucose to rise.
Protease inhibitors (for example, ritonavir), which are used for the treatment of HIV and AIDS. These drugs are thought to worsen insulin resistance, allowing blood glucose to rise.
How to manage medication-induced hyperglycemia or hypoglycemia?
If you are just starting – or are currently taking – any of the medications listed above, more frequent blood glucose monitoring could help you detect changes in your blood sugar levels early.
It's important to work with your diabetes healthcare team to understand the potential effects of medication on your blood glucose levels. This way, you can take the necessary steps to ensure safe use of the medication in order to keep your blood glucose in check.
For information about medications that interact with diabetes drugs, click here.