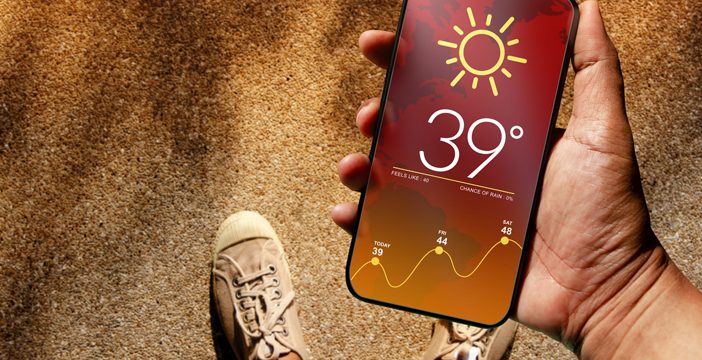 Do you know extreme temperatures will make medications and blood glucose testing strips lose their effectiveness? Storing diabetes medications and other supplies appropriately in the summer heat is therefore very important. For medications and testing strips that are kept at room temperature, the recommended temperature range is 15-300 C; for medications that requires refrigeration, such as your extra insulin, it means 2-80C.
What about blood glucose meters? Although generally they can withstand a higher temperature, meters that house multiple strips in the form of a testing drum or a testing disc require the same temperature care as their strips, and therefore should avoid extreme temperatures.
Situations that may expose your medications to extreme heat conditions
Your medication is stored in your home, and you are in an area of 300C plus heat and do not have air conditioning
Your medication travelled in the airline luggage compartment
Your medication was stored in a hot automobile
Your medication was kept with you while you were outdoors for an extended period of time in hot weather
Here are some cooling tips to ensure your medications are kept at the recommended temperature
If your home is getting too hot: keep your medications temporarily in a cooler with some gel packs (store the gel packs in the fridge before use), replace the gel packs with fresh cold ones when they are no longer cool to touch. Gel packs are preferred to ice because of their moderate temperature lowering effect and lower humidity.
If you are travelling by plane: carry medications on the airplane with you instead of storing them in your checked luggage. (Always a good idea because of the risk of lost luggage). To avoid problems for domestic travel, you can check the Canadian Air Transport Security Authority at http://www.catsa-acsta.gc.ca for more details. International travellers should travel with medicines in their original containers with pharmacy labels, so you can pass more easily through Customs checkpoints.
If you are bringing extra insulin which requires refrigeration, you can check with the airlines whether they can provide in-flight refrigeration for medications. If they don't, there are medication travel coolers that can be purchased. Gel packs (store gel packs in the fridge before use) inside a small cooler can be an excellent alternative. For longer flights you can ask the airline crew to refresh the temperature of the gel packs. Directly storing your medications against ice may lower the temperature too much and can cause them to freeze. Gel packs are allowed in your carry on as long as your medication states that it needs to be refrigerated.
If you are travelling by car, do not store medications in the trunk or the glove compartment. Keep them inside the car with you. Do not leave them in the car for extended periods. For longer periods of travel where refrigeration is required, use a travel medication cooler or gel packs inside a cooler, or alternatively you can invest in a 12-volt fridge that can be plugged into the car.
If you require insulin injections while staying outdoors for an extended period of time and the temperature is near or above 300C, you need to keep your insulin and testing strips cool.  Insulin coolers are a great solution and these are available on the internet.
Summer is a great time to be outdoors or go on a great roadtrip. Don't let the summer heat stop you from taking your diabetes medication and supplies with you when you're out and about. Just make sure you take the necessary steps to protect your diabetes gear from the heat.