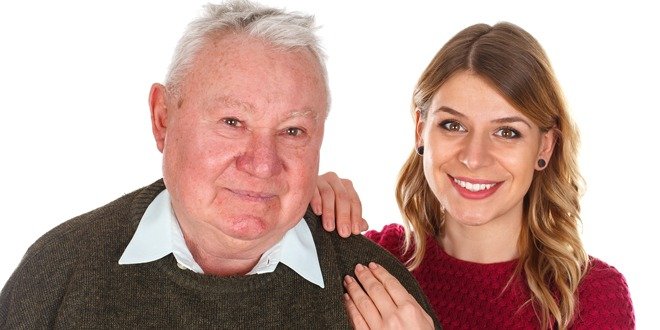 What is hyperglycemia?
If you are caring for a loved one with diabetes, it's important that you know how to recognize and manage high blood sugar levels (this is known as hyperglycemia). Hyperglycemia occurs when the body has too little insulin or can't use the insulin that it makes properly. Knowing the facts about high blood sugar and how it is treated can help you ensure that your loved one is safe.
What causes hyperglycemia?
A number of things can cause people with diabetes to have hyperglycemia, including:
Not taking enough diabetes medication (either missing a dose completely, or not taking the right amount)
Eating too much food
Not getting enough exercise
Illness, such as a cold or the flu
Emotional stress (for example, worry about their illness, family conflicts, or school or work problems)
What are the symptoms of hyperglycemia?
Common symptoms of hyperglycemia include:
Excessive thirst
Urinating more often than usual
Fatigue
Blurred vision
Headache
What are the dangers of hyperglycemia?
People with diabetes should keep blood glucose levels within their target ranges to avoid prolonged hyperglycemia. When high blood sugars are not corrected, serious complications can result, including heart disease, stroke, retinopathy (eye disease), nephropathy (kidney disease) and neuropathy (nerve damage).
What are the target blood sugar levels?
According to the Diabetes Canada clinical practice guidelines, there are two main blood sugar targets for people with diabetes:
The fasting blood glucose target is 4 mmol/L to 7 mmol/L. (Fasting is when someone hasn't eaten for eight hours or longer.)
The blood glucose target two hours after the start of a meal is 5 mmol/L to 10 mmol/L (or 5 mmol/L to 8 mmol/L, in people whose A1C targets are not being met)
How can I help my loved one avoid hyperglycemia?
If your loved one is monitoring their blood sugar regularly using a home glucose meter, you might want to participate in those efforts with them, or ask to look at their blood glucose logbook or record. Knowing their blood sugar levels can help you assist your loved one in taking action to lower them, if they're too high.
You don't want to be seen as a watchdog, but you do want to be in the know where your loved one's health is concerned, so that you can help manage any issues that arise.
The three cornerstones of diabetes management – and avoidance of hyperglycemia – are:
Taking medications exactly as prescribed. The primary purpose of diabetes medications is to lower blood glucose levels, thereby preventing hyperglycemia. Knowing your loved one's medication regimen and helping them remember to take their medications are valuable ways that you can help them avoid hyperglycemia.
Eating healthy foods. Eating healthy meals is a key way in which people with diabetes can ensure that their blood glucose levels remain in the targets ranges. Help your loved one plan healthy meals that you'll both enjoy. Explore new recipes together and share in the cooking and preparation. By showing them that you're interested in eating healthily along with them, you'll be providing vital support. Learn more about healthy eating here.
Exercising regularly. Physical activity is known to lower blood glucose levels, so regular exercise is very important for people with diabetes. Talk with your loved one about activities that you can enjoy together, so that you can both benefit from an exercise regimen. Having a 'workout buddy' will make you both more motivated to keep at it and enjoy the health benefits. Learn more about physical activity here.
Knowing the signs and symptoms of high blood sugar – and how to avoid and manage it – will help ensure that your loved one won't suffer the consequences of prolonged hyperglycemia.