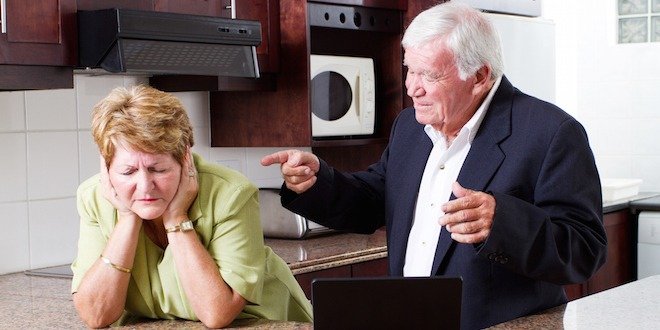 Blood glucose monitoring is one of the most important tools to help keep diabetes in check and reduce the risk of complications.
Knowing the benefits, many family members and friends of people with diabetes can't resist nagging about the rules. They care about you and your health, and may try to take control of your monitoring through constant reminders about what they feel you should be doing.
These people fall into the category of the 'diabetes police'. This is a term that has been coined for those who hound the individuals they support with ongoing questions and nagging about blood glucose monitoring.
No matter how well-intentioned their concerns may be, such nagging can be extremely frustrating and irritating for a person who is living with diabetes. Here are some tips to help deal with the diabetes police and take control of your own diabetes management.
Communicate your own rules to family and friends
Sit down with the people who support you and explain to them that you are the person in control of your diabetes – no one else can do it.
Explain how much you appreciate and want their encouragement and support, but stress that nagging won't benefit anyone. Reinforce that you understand the benefits of blood glucose monitoring, are fully informed about what is required, and can be relied upon to be responsible in your diabetes management.
Reassure the people who care about you that if or when you need their close involvement, you will be sure to let them know.
If you are newly diagnosed with diabetes, it is of course possible that you will welcome the involvement of someone close to you as you learn to check your blood glucose levels. In this case, invite them to learn alongside you, but do discuss the reality that ultimately blood glucose monitoring must be your responsibility. Add that you will let them know how much their involvement is needed or wanted on an ongoing basis.
Self-monitor your diabetes
Demonstrate that you are taking responsible control of your diabetes by self-monitoring and following diabetes management recommendations.
We've gathered some tips to help keep blood glucose monitoring on target:
Discuss what should be done if levels fall above or below these targets.
Follow the diabetes team's recommendations for an ongoing blood glucose monitoring schedule. Most blood glucose monitors store your past blood sugar results that can be reviewed at any time. Alternatively, you want to keep a printed record of day-to-day results to share at your next diabetes appointment. This will help the diabetes team assess how well lifestyle and medication choices are working.
Schedule and attend all recommended tests and appointments with the diabetes team. This should include an A1C test at least every six months.
As a general rule, Diabetes Canada recommends the following blood glucose targets:
| | |
| --- | --- |
| A1C | less than or equal to 7% |
| BEFORE MEAL | 4.0 to 7.0 mmol/L |
| 2 HOURS AFTER  MEAL | 5.0 to 10 mmol/L |
| 2 HOURS AFTER MEAL IF A1C TARGET IS NOT BEING MET | 5.0 to 8.0 mmol/L. |