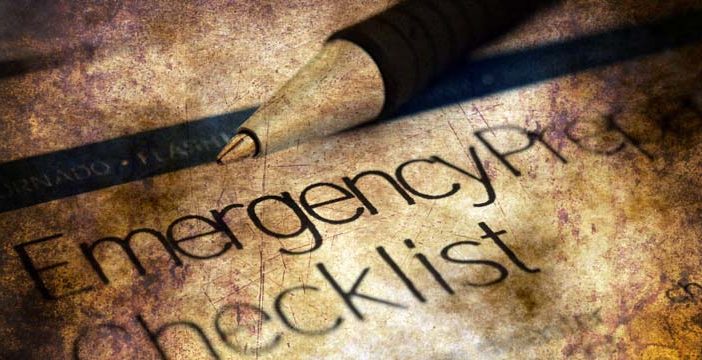 An emergency situation requires careful planning. An ice storm, tornado, hurricane or prolonged power outage could leave you without access to food, water or electricity for several days. People with diabetes have additional issues that are critical for survival – including the need to have medications available and to manage the effects that stress, injury or illness can have on blood sugar levels.
Read on to learn more about preparing a diabetes emergency plan. Be sure to download our emergency plan checklist as well!
Prepare an emergency kit
Your diabetes emergency plan should include an emergency kit that is well-stocked with about 2 weeks' worth of diabetes supplies. Check your kit 2 to 3 times per year, rotate all stock that has an expiration date (for example, insulin, test strips, glucagon kit and medications) and make sure all devices are in working order.
For insulin and other medications that require refrigeration, have a plan in place for keeping them cool if you are without power. Insulin pouches that cool when immersed in water (for example, FRIO®) may be a good investment. If you have forewarning of a serious storm or snow event, make as much ice as your freezer can hold to keep your medication cool in case of power outages.
Collect identification, medical records and device information
Make sure you have a medical ID bracelet or necklace, so that others will know you have diabetes. Also, ask your pharmacist to print a list of all your current medications to keep in your emergency kit. The list should also include your healthcare team's contact information. Record and store the type and model number of the medical devices that you use, such as your blood glucose meter and insulin pump.
Familiarize yourself with pump information
Pump users should include basal rates, insulin-to-carbohydrate ratio and correction factor information within the kit. Be sure you educate yourself on how to switch to multi-dose injections, in case you are unable to use your pump during an emergency situation.
Purchase survival foods and supplies
You will also want to have plenty of drinking water and non-perishable food supplies on hand. Be sure to include high-calorie 'survival' foods, such as energy bars and freeze-dried meals (note the carbohydrate content and serving size) and foods that contain protein (for example, peanut butter). It is also important to pack a source of fast-acting sugar, such as glucose tablets or Life Savers, to ensure you can treat a hypoglycemia event, as well as a glucagon kit to treat severe hypoglycemia. Finally, general supplies, such as a first aid kit, flashlights and extra batteries are also essential.
During an emergency situation, stress and irregular meal times can affect your blood sugar, so plan on testing more often than normal during this time, especially if you take insulin to manage your diabetes. Also, drinking plenty of water can help combat dehydration, which can have a negative effect on how your medications work and your overall health.
Make your diabetes emergency plan today, so you can rest assured that you and your family will be safe and prepared.