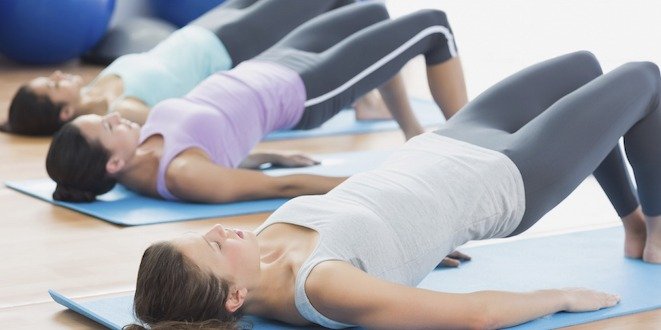 I'd like to share some of my experiences with yoga. On a trip to my home town in northern India, I had an opportunity to visit a yoga ashram, which had a reputation of helping people living with diabetes. The ashram was located in the heart of the town in a community centre. There were about 30 people in the class. Four were men in their 60's and the others were women in the same age group.
The yoga instructor, Shanti was a woman in her mid 40's who was also a classical dancer.  Prior to the class, I had mentioned to Shanti that I was a diabetes educator in Toronto and have been practising yoga for several years. I explained that I was particularly interested in how yoga can benefit those living with type 2 diabetes.  Shanti seemed knowledgeable about diabetes. She described how yoga was designed to bring balance and health to the physical, mental, emotional and spiritual dimensions of the person living with diabetes. Yoga decreases stress, enhances stress-related coping, reduces anxiety and depression, tension and fatigue with an increase in one's sense of well-being. Yoga can also help cut down one's cravings for sugar by promoting being mindful about one's eating, thus helping to better manage diabetes.
The yoga lesson consisted of pranayama (breath control) and asanas (specific postures). Shanti explained the benefits of various postures as the class progressed. She described how "prana" implies subtle invisible force that pervades the body and is the connecting link between the body and the mind. Our breathing process is subconscious and is not necessarily happening in a balanced and efficient manner. "Aayam" means expansion.  Pranayama relates to bringing mental consciousness to the normally subconscious activity of breathing in order to make it more efficient. Through this consciousness we are using the mind to control the body. In yogic terms, being able to control the mind is essential for concentration and meditation. In practical terms, greater mental control helps bring emotional control, balance and mental clarity.
Shanti then continued to describe "asanas", which were a repertoire of various postures.  She went on to mention that in 2008, the government of India formed a team of yoga gurus, government officials, and 200 scientists from the Council of Scientific and Industrial research to register all known "asanas" (66 basic and postures and 136 variations of those postures) in a public database to discourage the misuse and increasing attempts in the USA to patent traditional yoga postures. There were 130 yoga-related patents in the US documented in one year.
Increasing interest and use of complementary and alternative medicine has expanded in many countries around the world. Population-based studies in countries in the developed world, such as Australia, Scotland, UK, Taiwan, Singapore and USA, report that one-half to two-thirds of adults use complementary therapies.
Conventional medicine for individuals with diabetes has been geared toward regulating blood glucose with a combination of dietary modification, insulin and/or oral agents, maintaining healthy weight, exercising regularly and self-monitoring of blood sugar. Good glucose control can be difficult for many people with diabetes, because these conventional treatment plans require changes into behavior and lifestyle practices.
I remembered my visit to a group of migrant South Asian women living with diabetes in Toronto who reported barriers to physical activity. These include: modesty issues of exercising in mixed-gender groups, traditional dress that is unsuitable for resistance training, unwillingness to exercise beyond a comfortable threshold and viewing "western style" exercise as culturally inappropriate. One motivating factor about exercise that these women stressed was the social support they received from the group. I realized that in Shanti's group, social support was perhaps the greatest motivating factor for lifestyle change that kept them attending twice weekly yoga classes.