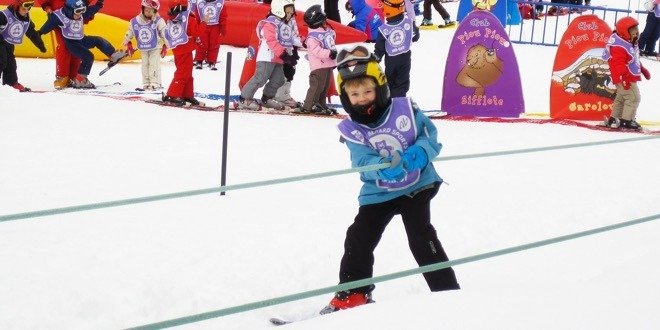 As described in our article about the New activity and non-activity guidelines for kids, the Canadian Physical Activity Guidelines (CPAG) recommend that children over five should get at least 60 minutes of moderate- to vigorous-intensity exercise each day. But many parents are unsure whether these guidelines can be safely applied for youth with type 1 diabetes. Do the activity guidelines apply for kids with diabetes
A person recently asked me whether it's okay for teens to get involved in competitive sports if they have type 1 diabetes. This article will explore the answer to the question, do the activity guidelines apply for kids with diabetes?

The answer is almost invariably 'yes'. Physical activity is as important for children and teens with type 1 diabetes as it is for everyone. In fact it brings extra benefits for individuals with diabetes, helping to lower blood glucose levels.
Although this effect on blood glucose levels is a benefit, it does mean that insulin adjustments or extra carbs may be required before and/or after exercise. Be sure to get specific guidelines for your child or teen from your healthcare provider.
These are the activity guidelines recommended by CPAG:
60 minutes of moderate- to vigorous-intensity exercise each day
This should include vigorous-intensity activities at least 3 days a week, and activities that strengthen bones and muscles at least 3 days a week
Let's look at some tips to help you feel more confident as your child or teen engages in exercise.
Check blood glucose levels before, during and after activity. These levels give valuable information about the food or insulin adjustments that may need to be made.
Extra carb is usually required prior to the activity and for every 30 minutes of exercise. During lengthy periods of exercise, your child may need to stop halfway for blood glucose checking. Your healthcare provider will give specific guidelines.
Checking levels again during and after the activity will indicate whether more carbs are required. If the levels are high following activity, less or no extra carbs may be required. Or conversely, if levels are low, extra snacks may be needed.
Keep checking blood glucose levels regularly for a while after the activity. Your child may require an extra snack before bed.
Kids should always have a fast-acting carb at hand. Extra carbs prior to – and sometimes in the midst of – planned activity can usually avoid hypoglycemia problems. However, children often engage in unplanned extra activity. This can bring the risk of blood glucose lows. If hypoglycemia signs occur, your child should immediately take a fast-acting carb, such as:
15g glucose in the form of glucose tablets (this is the preferred way)
175 ml (3/4 cup) juice or regular soft drink
6 Life Savers®
For more information read managing hypoglycemia and the article by Dr. Maureen Clement: Walking the tightrope…the ups and downs of low blood sugars.
Talk regularly to your child's teachers and coaches. Make sure they are fully informed about your child's diabetes, and know the steps to be taken when physical activity is planned.