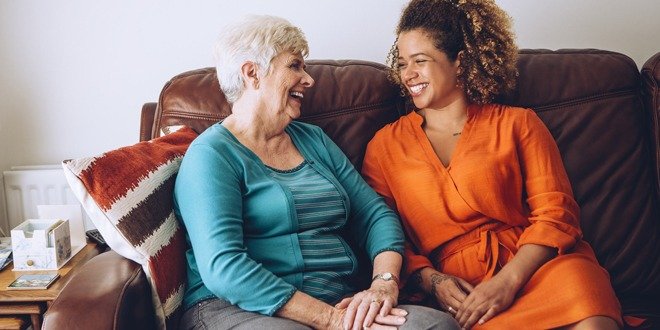 In order to fully understand what hypoglycemia (low blood sugar) is, and how it can be prevented and treated, think about the following questions and answers when you're discussing hypoglycemia with your diabetes healthcare team.
What is hypoglycemia?
Hypoglycemia is the technical term for blood sugar levels that are lower than 4 mmol/L. The symptoms of hypoglycemia include:
Feeling shaky, light-headed
Headache or nausea
Feeling nervous, irritable, anxious or confused
An inability to concentrate
Feeling hungry
A fast heart rate
Feeling sweaty, weak or drowsy
Having numbness or tingling on the tongue or lips
What can cause hypoglycemia?
Hypoglycemia can happen for a number of reasons, including:
Exercising more than usual
Taking too much diabetes medication
Not eating on time, or eating less food than usual
Skipping a meal
Drinking alcohol
What medications can cause hypoglycemia?
Some diabetes medications make people more susceptible to low blood sugar levels, because they stimulate the release of insulin. Drugs that can cause hypoglycemia include:
Insulin
Sulfonylureas, including glimepiride and glyburide
Meglitinides, such as repaglinide and nateglinide (if you take these medications without eating a meal)
What can you do to prevent hypoglycemia?
The following information can help you prevent episodes of hypoglycemia:
Don't skip or delay meals or snacks. If you take insulin or oral diabetes medications, be consistent about the amount you eat and the timing of your meals and snacks.
Test your blood sugar. Depending on your diabetes treatment plan, you may check and record your blood sugar level as recommended by your diabetes healthcare team. Careful monitoring is the best way to ensure that your blood sugar levels remain within your target range.
Take medications as prescribed, and take them on time. Always take your medication exactly as recommended by your healthcare team.
Adjust your medications or eat additional snacks if you increase your physical activity. The adjustment depends on your blood sugar level before and after your exercise, as well as the type and length of the activity you'll be doing. Your healthcare team can provide you with good guidance on how to adjust your medications or food intake in relation to different physical activities.
Discuss medication options with your diabetes healthcare team. Some medications cause less hypoglycemia than others.
Eat a meal or snack with alcohol, if you choose to drink. It is also important to be aware that alcohol can cause delayed hypoglycemia. Therefore, you still may be at risk of hypoglycemia the next morning or up to 24 hours after alcohol consumption.
What can you do to treat hypoglycemia?
The first thing you should do when you have low blood sugar is to eat or drink 15 grams of a fast-acting carbohydrate. Choices of carbohydrate include:
3 glucose tablets (5 grams each)
15 millilitres (1 tablespoon) or 3 packets of sugar dissolved in water
5 cubes of sugar
150 millilitres (⅔ cup) of fruit juice or regular soft drink
6 Life Savers
15 millilitres (1 tablespoon) of honey
After eating or drinking 15 grams of carbohydrate, wait 15 minutes and check your blood sugar again. If it is still low, then treat again with 15 grams of carbohydrate, wait another 15 minutes and recheck your blood sugar. Repeat these steps until your blood sugar is above 4 mmol/L.
Hypoglycemia can be a frightening and dangerous experience, which is ultimately a major obstacle in achieving your blood glucose targets. Therefore, it is important to talk to your diabetes healthcare team about hypoglycemia so you become better prepared to recognize and manage it. Read more about hypoglycemia and its challenges here, before you start the conversation with your diabetes healthcare team.
Top 10 Questions to Ask Your Diabetes Healthcare Provider About Hypoglycemia
What are the causes of hypoglycemia?
Which diabetes medications cause hypoglycemia?
How will I know if I am hypoglycemic?
How should I test for hypoglycemia?
How is hypoglycemia treated?
How can I prevent hypoglycemia?
What are the complications of hypoglycemia?
Is it okay to drive if I have experienced hypoglycemia before?
What happens if hypoglycemia happens overnight?
What if I don't have symptoms or don't recognize the symptoms of hypoglycemia?
Download these questions so they are handy for your next visit with your diabetes healthcare provider.
This article is sponsored by Novo Nordisk Canada.