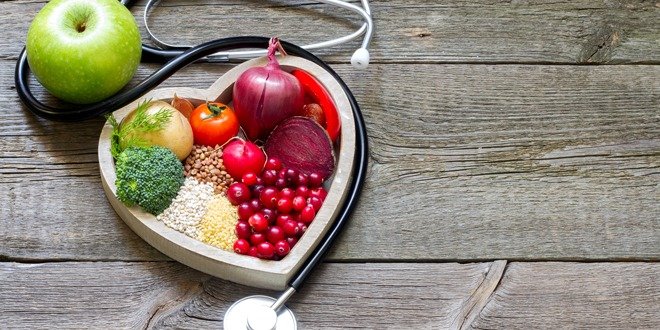 Diabetes Care Community spoke with Dr. Vincent Woo, an endocrinologist based in Winnipeg, and Dr. Nicholas Giacomantonio, a cardiologist based in Halifax. They talked about the important link between type 2 diabetes and cardiovascular disease, and how new therapies can help people at high risk prevent heart attack and stroke.
What are the most important complications of type 2 diabetes that patients need to think about?
Dr. Woo: All people with type 2 diabetes should be concerned about complications, including eye, kidney and nerve damage. While patients are very fearful of developing these complications, they often don't realize that heart disease – sometimes referred to as a 'silent killer' – is also a very serious complication of diabetes. In fact, people with diabetes are two to four times more likely to die of heart disease or stroke than people who don't have the condition.
Dr. Giacomantonio: Both microvascular complications (eye and nerve damage) and macrovascular complications (heart disease and stroke) are important for people with type 2 diabetes to consider. As a cardiologist, I continually strive to educate my patients to manage their disease well from the early stages, so that they can prevent major cardiovascular events later on.
What does 'going beyond A1C' mean to you for your patients with type 2 diabetes?
Dr. Woo: A1C is certainly an important measure of diabetes control, but it's important to consider that the risk of heart disease increases with age, as well as duration of diabetes. So, in addition to controlling their blood sugar, people also need to ensure that they meet their blood pressure and cholesterol targets as well. Just as we prescribe diabetes medications to help keep blood sugar levels at target, doctors also prescribe therapies to help lower blood pressure and cholesterol levels, and manage such conditions as nephropathy (kidney disease) and neuropathy (nerve damage). The goal is to decrease a patient's risk of all complications, including heart disease and stroke.
Dr. Giacomantonio: Of course, A1C is a crucial measure of success in diabetes management. However, traditionally, most diabetes medications – such as insulin or sulphonylureas – have not contributed to a reduction in heart disease outcomes. The good news is that there are now medications on the market that can do both – lower A1C and reduce the risk of cardiovascular events.
How can people reduce or avoid cardiovascular complications of type 2 diabetes?
Dr. Woo: The most important thing people with diabetes can do is follow a healthy lifestyle, which includes a number of factors:
Make sure you eat healthy foods and have a regular physical activity regimen
Strive to achieve your blood sugar targets
If you smoke, quit
Have your blood pressure and cholesterol checked regularly
Have regular check-ups with your diabetes healthcare team
Take your diabetes medications as prescribed
Dr. Giacomantonio: The foundation for avoiding the cardiovascular complications of diabetes is three-fold:
1) eat as healthily as possible;
2) exercise as often as possible; and
3) take your medications as prescribed by your healthcare team.
What treatment and management goals do you set for your type 2 diabetes patients, and how do you work with your patients to reach them?
Dr. Woo: Although targets should be individualized, there are some general targets that help us guide the management of people with diabetes. These include:
A1C less than 7.0%
Blood pressure less than 130/80 mm Hg
Low-density lipoprotein cholesterol (LDL-C) less than 2.0 mmol/L and non-high density lipoprotein cholesterol (non-HDL-C) less than 2.6 mmol/L
Dr. Giacomantonio: Much of diabetes management involves behavioural change (e.g. eating healthy, exercising regularly and quitting smoking). It's important that physicians put in place a well-designed and individualized management program to get patients on the right trajectory to survival. On top of that, prescribing the most effective medications – which have the fewest side effects and the greatest potential to help patients reach treatment goals, including lower cardiovascular-related events – is key.
What role do medications play in reaching these goals?
Dr. Woo: Most people with type 2 diabetes, especially those who have had the disease for some time, require medications to help them achieve not only blood sugar targets, but also blood pressure and cholesterol targets. In the latter cases, some medications are preferred – for example, ACE inhibitors, angiotensin II receptor blockers and acetylsalicylic acid (ASA) – when necessary. We also know now that certain diabetes medications are more beneficial in people who have heart disease or are at high risk, such as sodium-glucose co-transporter 2 inhibitors (SGLT2) and glucagon-like peptide-1 receptor agonists (GLP1).
Dr. Giacomantonio: The key role of diabetes medications has always been to regulate blood sugar and prevent or reduce prolonged hyperglycemia, which in turn helps people with type 2 diabetes avoid or delay many complications. Until recently, I could only counsel my patients to manage their blood sugar, because high sugars are dangerous. Outside of metformin, I couldn't tell them about therapies available to help reduce cardiovascular events, such as heart failure and cardiac death. Now, with the introduction of SGLT2 inhibitor therapies, there are medications that can not only regulate blood sugar but also prevent cardiovascular disease outcomes, especially heart failure, in people with type 2 diabetes.
What is the evidence that medications can be of benefit in reducing the cardiovascular complications of type 2 diabetes?
Dr. Woo: We have learned so much from studies that have been done, particularly the Cardiovascular Outcomes Trials in Type 2 Diabetes trials, which were undertaken at the behest of the U.S. Food and Drug Administration in 2008. These trials focus on the cardiovascular safety of diabetes medications. The primary cardiovascular endpoints are often the incidence of heart attack, stroke and death due to heart disease.
Dr. Giacomantonio: The evidence that some medications can be of benefit in reducing the cardiovascular complications of type 2 diabetes is growing rapidly. I encourage people with type 2 diabetes to talk with their doctor about the overlapping risks of their disease and decide together on the best treatment.