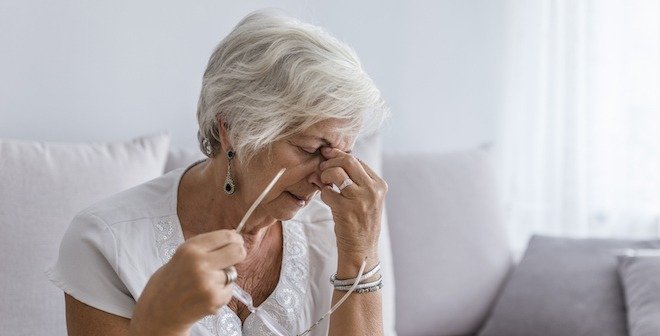 What is diabetes burnout?
Diabetes burnout (also known as diabetes distress) happens when management of the condition becomes overwhelming. Diabetes burnout is defined in the Diabetes Canada clinical practice guidelines as: "the despondency and emotional turmoil related specifically to having diabetes, the need for continual monitoring and treatment, and persistent concerns about complications."
Ways to cope with diabetes burnout
If you think you have diabetes burnout, consider the following 7 ways to cope with the condition.
1. Recognize the early signs
Common signs of diabetes burnout include:
Feeling overwhelmed and defeated.
Feeling as though diabetes is controlling your life.
Worrying about not taking enough care of your diabetes, but feeling unwilling to change.
Avoiding your diabetes routine (for example, not attending healthcare appointments or testing your blood sugar levels as directed by your diabetes healthcare team).
Not caring about blood sugar levels.
Practicing unhealthy behaviours (for example, eating unhealthy foods or not exercising).
2. Create "me" time
When you're feeling worried about your diabetes management, take some time out to rest and relax, and create "me" time. Simple and effective techniques to help you relax include the following:
Take 10 deep breaths and focus on positive thoughts.
Run yourself a warm (not too hot!) bubble bath and relax in the soothing warmth.
Listen to your favourite music and sing or hum along.
Sit down with a good book or magazine and read a few pages – the time spent will help you turn your attention away from negative thoughts.
Take a long walk with a friend or family member. Bring the dog along, so that everyone gets some exercise!
3. Check in with your diabetes team
Besides helping you manage the physical aspects of your diabetes, your healthcare team can help with the emotional aspects as well, including diabetes burnout. They can help you learn coping mechanisms to relieve diabetes burnout and also help you feel better about your diabetes management. It is important to share your feelings with your healthcare team.
4. Strive for progress, not perfection
Rather than compare yourself to perfection, think about all the good things you do to manage your diabetes. Don't focus on negatives or mistakes, like missing a workout or having a rich dessert. Instead, reward yourself for being good – for having a great blood glucose reading, or for cooking a healthy meal. Stay motivated, not "perfect"!
5. Set SMART goals
SMART goals are specific, measurable, action-oriented, relevant and timely. Setting SMART goals helps keep big goals, like losing weight or managing blood sugar, from being overwhelming. As well, the steps for success are clearly spelled out so that you know when you've met the goal.
Say, for example, you want to spread your carbohydrate intake throughout the day. A SMART goal could be, "I will eat a breakfast containing 45 grams of carbohydrates every day for the next 2 weeks." The SMART components would be as follows:
Specific: targeted to breakfast
Measurable: 45 grams of carbohydrate
Attainable: breakfasts with 45 grams of carbs are easy to make, for example:
1 cup cooked oatmeal (32 grams) and ½ medium banana (13 grams)
2 scrambled eggs, 1 small whole wheat pita (15 grams), 1 orange (18 grams) and 1 cup 1% milk (14 grams)
Relevant: spreading carbs throughout the day helps you curb hunger, so you won't overeat
Timely: this goal will be your focus for 2 weeks
6. Celebrate the victories
Make a list of things you'd like to change about your diabetes management, and tackle them one at a time. Each time you check an item off your list, the sense of accomplishment will lighten the load and do wonders for your sense of achievement and self-confidence! Remember the old saying: slow and steady wins the race! Starting small and building steadily can create positive momentum. Celebrate your victories, but learn and move forward from your setbacks.
7. Seek support
If you're feeling overwhelmed or stressed, seek support by reaching out to a trusted confidante. Family members and friends – the people who know you best – can provide support when you feel overwhelmed. Sharing your feelings and experiences with others can help you manage your diabetes to the best of your abilities. Sometimes, just talking about our problems can make us feel better and give us another perspective on the situation. Letting people know how they can support you is an excellent way to get the right support at the right time.
There are also a variety of different kinds of support groups to meet different needs and preferences. Some people prefer to meet support group members in person. Others are more comfortable getting to know members by telephone or online. Your diabetes healthcare team can help put you in touch with a support group that's right for you.