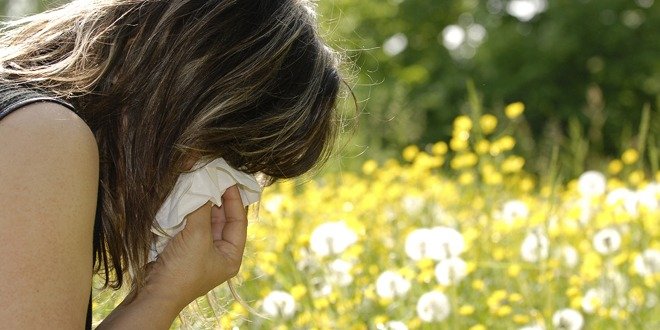 As the warmer weather returns in spring, so do seasonal allergies. Tree pollens are the culprit of airborne allergens in the spring, with grass pollens in late spring to summer and weed pollens in the late summer to early fall.
These allergens can trigger sneezing, runny noses, nasal congestion, itchy and watery eyes as well as inflammation within the nasal passages in many people, leading to more irritation and discomfort.
Seasonal allergies and diabetes requires some extra knowledge to ensure that the products you use do not significantly impact your blood glucose levels.
What products can you find in your pharmacy for symptom relief?
Topical agents:
Eye drops or nasal spray containing cromolyn sodium: this active ingredient is a mast cell stabilizer, and prevents the release of histamines during an allergic reaction. For the best results, cromolyn sodium should be started before the allergy season begins and continued daily until the season ends.
These products usually do not provide immediate relief.  However, modest improvements can usually be expected within several days, and full benefits in one to two weeks.  It is important to note that they can still be used even after symptoms have appeared, to prevent further allergy symptoms from developing.
Some common products: Apo-Cromolyn®, Cromolyn®, Nalcrom®, Opticrom®, PMS-SODIUM CROMOGLYCATE®
Nasal decongestants provide faster symptom relief than oral decongestants. Their use should be limited to short periods (3–5 days) to avoid developing rebound nasal congestion.
Some common products: 0.1% xylometazoline HCL (Otrivin®); phenylephrine 0.5% and pheniramine 0.2% (Dristan®)
Nasal irrigation with saline solution via nose bidets or neti pots, squirt bottles, bulb syringes, or pulsatile irrigation systems.  These have been found helpful to flush out irritants and mucus from the nasal passages, and to improve airflow through the nose.
Nasal breath strips, such as Breathe Right® strips, are viable non-drug alternatives for nasal congestion, as they help open the nasal passages for improved airflow.
Effect on blood glucose: topical products generally have minimal effect on blood glucose levels.

  Oral products:
Antihistamines are effective in preventing the development of nasal congestion and relieving other allergy symptoms. The newer (2nd & 3rd generation) antihistamines are preferred to the older (1st generation) antihistamines due to their better side effect profile and longer-acting formulations.

1st generation antihistamine: cause drowsiness, impair thinking and balance

diphenhydramine (Benadryl® or store brands)

chlorpheniramine (Chlor-Tripolon® or store brands)

brompheniramine* 

doxylamine*
*found in many cough and cold products

2nd generation antihistamine: less sedating

loratadine (Claritin® and store brands)

fexofenadine (Allegra® and store brands)

cetirizine (Reactine® and store brands) – may cause sedation in some people especially at a daily dose of 20 mg or more
3rd generation antihistamine: less sedating 

desloratidine (Aerius® and store brands) – also has mild to moderate decongestant effect
Effect on blood glucose: oral antihistamines generally have minimal effect on blood glucose levels.    

Decongestants are commonly used for short-term relief of nasal congestion. The most common oral decongestants are pseudoephedrine (e.g. Sudafed®) and phenylephrine (e.g. Dimetapp®).
Oral decongestants exert their effect mainly by constricting blood vessels in the body. Although they are helpful in reducing nasal congestion, their systemic effect throughout the body may produce side effects such as: rise in blood pressure, rise in intraocular pressure, rise in blood sugar, increased urinary retention, increased secretion of thyroid hormone and increased stimulation of cardiac symptoms of hyperthyroidism.
Special precaution is also required when combining oral decongestants with certain antidepressants such as MAO inhibitors or tricyclic antidepressants.
Effect on blood glucose: the rise in blood glucose level may vary among individuals. In people with diabetes, consider more frequent blood glucose monitoring when starting to use an oral decongestant. If a pattern of increased blood glucose is noted, be sure to discuss with the health care provider whether the person with diabetes should continue using the product.

What is the smart plan?
Generally, topical products are safe to use. To get the full benefit from cromolyn sodium, start using it early in the season; if a nasal decongestant is required, limit its use to a few days. When the allergy symptoms are not controlled by topical products alone, add a non-sedating antihistamine.

For oral decongestant products, it is best to talk to your health care providers before taking them. Additional helpful strategies to promote their safe use include: choose a lower dose, limit taking it to the time of day most needed for relief e.g. bedtime and monitor their side-effects as they appear.
When in doubt, ask your pharmacist or health care provider for assistance.