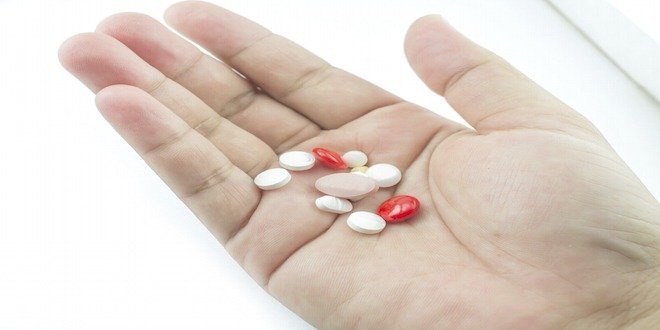 Have you or the person you support ever wondered why they are taking several medications for their diabetes while others only take one or nothing at all? To address the concerns on oral medications for type 2 diabetes management let us explore the following…
What is happening in the body when people are diagnosed with type 2 diabetes?
For information on the differences between type 1 diabetes and type 2 diabetes please read the Diabetes Overview section of the website.
Before the diagnosis of type 2 diabetes, the body is actually producing more insulin than it needs to keep blood glucose in a normal range. This is because the body's cells are resistant to the effects of insulin. As a result of insulin resistance, the liver, an organ rich in stored glucose, commonly continues releasing glucose into the blood stream – even though too much glucose is already in circulation. When the pancreas can no longer keep up with the demand of making excess insulin, glucose starts to build up in the blood instead of being used for energy. It is the higher than normal blood glucose level that confirms the diagnosis of diabetes.
Over time, high blood glucose levels can cause damages to the body just as excess water causes damages to the structure of a house. The damages – also called complications – can manifest as blindness, heart disease, kidney problems, nerve damage and erectile dysfunction.
Lacking energy and/or living with one or more of these complications can greatly compromise the quality of life of the person with diabetes. Healthy eating and increased physical activities will have a positive impact on blood glucose levels as they enable the body to utilize glucose from food sources more efficiently, lessening the demand on the pancreas to produce excess insulin.
When is medication necessary in people with type 2 diabetes?
Many people with diabetes make changes in adopting a healthy living plan yet the blood glucose levels continue to be above the target ranges (Table 1). Adding oral diabetes medication(s) will help normalize the blood glucose levels faster and more efficiently. Managing diabetes is best achieved when healthy eating, physical activities and diabetes medications work in synergy.
Another important tool available to people with diabetes is blood glucose monitoring.
It allows the person with diabetes to be aware of their blood glucose levels in response to the changes they are making and the effect of their diabetes medications.
Table 1:
Recommended blood glucose targets for people with diabetes as per Diabetes Canada's 2018 Clinical Practice Guidelines
| | | | |
| --- | --- | --- | --- |
| | A1C | Blood glucose level at fasting/before meals (mmol/L) | Blood glucose levels 2 h after eating (mmol/L) |
| Target for most people with diabetes | At or below 7% | 4-7 (4-5.5* if A1C target not met) | 5-10 (5-8* if A1C target not met) |
* Must be balanced against the risk of hypoglycemia
What oral diabetes medications are available for type 2 diabetes?
Since type 2 diabetes is thought to involve both the pancreas not making enough insulin and the cells in the body being unable to use insulin effectively, medications are developed to correct various steps involved in both these deficiencies.
The following are groups of oral medication, listed by how they work in the body:
Medications that decrease the amount of glucose released from liver are known as biquanides.
Medications that stimulate the pancreas to release more insulin are known as insulin secretagogues.
Medications that make the body more sensitive to the effects of insulin are known as thiazolidinediones (insulin sensitizers).
Medications that improve insulin levels after a meal and lowers the amount of glucose made by the body are known as DPP4 inhibitors.
Medications that slow the absorption of carbohydrate into your bloodstream after eating are known as alpha-glucosidase inhibitors.
Medications that block the reabsorption of glucose in the kidneys are known as sodium-glucose co-transporter 2 inhibitors (SGLT2's).
Oral diabetes medications can be used individually or in combination with a second or third oral medication from a different group so they can work in synergy. The goal is to correct the deficiencies in type 2 diabetes.
In my next blog we will discuss:
What are the medications available in each group?
What are some of the common combinations of oral medication?
How best to take them to minimize side effects?
When may it be appropriate to stop the medication?