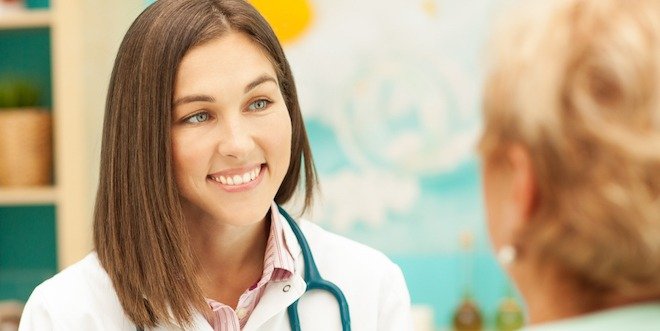 Usually, when visitors to Diabetes Care Community post questions about their health, they receive general advice and links to information on diabetes. They're then directed to ask their own diabetes team any specific questions. Recently, however, Louise (not her real name), had a question that we felt our members would find of interest. She agreed to be interviewed and to share her story.
Louise's question was: "What kind of diabetes do I have and what kind of dietary changes should I make?"
In February 2017, Louise was diagnosed with pancreatic cancer. At that time, her blood sugars were normal. She underwent surgery to remove 60% of her pancreas for a cure of her cancer. Four months later, with no typical symptoms of diabetes (such as thirst and frequent urination), except for some symptoms of a yeast infection, she was diagnosed with diabetes. At that point, Louise had a blood sugar of 20 mmol/L. Very quickly, she was given the three "survival skills" for people diagnosed with diabetes who start on insulin:
Learn to measure blood sugars
Learn to inject insulin
Learn to detect and treat low blood sugars
She had to deal with all of this while also managing her primary diagnosis of pancreatic cancer and major surgery. Pretty stressful! She then went about educating herself, looking up information online about diabetes. She contacted the Diabetes Care Community, as she was unsure what type of diabetes she had and how best to self-manage, especially with regard to diet.
So, why is it important to know what kind of diabetes a person has? Like any diagnosis, knowing the specific type of diabetes helps with the prognosis. That is, how is it likely to progress and what are the best forms of treatment? We know there are two basic types of diabetes: type 1 (complete lack of insulin from antibodies having destroyed the beta cells in the pancreas) and type 2 (an imbalance of insulin supply and demand, or resistance to insulin). Usually, people with type 2 diabetes make insulin, but not enough to keep blood sugars in a normal range. We also know that within type 2 there are many varieties of expressions.
So, for Louise, we went on a hunt for clues to see what type of diabetes she had. It would be very unusual for a person of Louise's age to develop type 1 diabetes. Type 1 usually peaks at age 13, and Louise is 80 years old. A slower form of presentation of type 1, is LADA, which can occur later in life. I have had patients in their 60s develop LADA. However, at 80 years this would be quite unusual. Another clue to type 1 is that there are other antibody-mediated diseases, or a family history of them. The most common are thyroid disease of the autoimmune type, celiac disease, rheumatoid arthritis or vitiligo. For type 2 diabetes, the clues are family history, being from a high-risk ethnic group, high BMI and older age.
Louise had some feature of both of the above. She had thyroid disease (although not likely the antibody type) and she was slim, but she was older and had a family history of diabetes. Of course, the main risk was that she had lost 60% of her pancreas and therefore 60% of her insulin production. Additionally, a diagnosis of pancreatic cancer is linked to the development of diabetes. Indeed, some cases of new-onset diabetes are actually caused by pancreatic cancer. In either case, about 80% of people with pancreatic cancer have type 2 diabetes or prediabetes.
Finally, she was on a treatment for her cancer. Some forms of treatment for cancers can cause diabetes, or at least increase insulin resistance, which can cause blood sugars to rise. Prednisone is one example of this type of therapy. However, Louise wasn't taking any drugs that would cause this to happen.
All in all, it would seem that Louise, who had a family history of diabetes, did not develop diabetes earlier in life as she stayed slim and active. She only developed diabetes when her insulin production was reduced by her surgery and her insulin resistance was increased by the stress of this illness. Because her BMI was normal, her self-management would not include weight loss, as it does for many people with type 2 diabetes (the less you weigh, the less insulin you require).
A healthy, low glycemic index meal plan would be advised for Louise. As she has lost insulin production and is slim – meaning she doesn't have a lot of insulin resistance – she will likely require insulin. At the moment she is very stable on basal insulin at night and has normal A1Cs, without low blood sugars.
Does she require other medication? If her blood sugars are normal and she doesn't have a lot of resistance to insulin, she may not need to take other drugs. As well, she has other health issues and may wish to keep her routine as simple as she can. There are, however, some studies suggesting that metformin might be of benefit in people with cancer on adjuvant therapy (drugs that kill cancer cells); in particular, breast and pancreatic cancer have been looked at in terms of metformin use.
There is observational data that women with type 2 diabetes on metformin who developed breast cancer had a better response than those who weren't on metformin. There is also a theoretical reason for this, in that cancer cells need glucose to survive; hence, this may be one reason why people with type 2 diabetes are at increased risk of cancer. One study (at least in the laboratory) showed that with the combination of gemcitabine (a treatment for pancreatic cancer and a drug Louise was on) and metformin there was an increase of the death of pancreatic cancer cells compared with cancer treatment alone. There is no definite answer as to whether metformin is beneficial in reducing cancer or cancer recurrence, but there are some tantalizing theories.
Finally, metformin – if it reduces the amount of insulin – may also reduce the risk of low blood sugar. This is always important, but it's especially important for Louise due to increased risk of injury because of her age and also to have a better quality of life.
So, Louise likely has type 2 diabetes with diminished insulin production. She needs insulin, although small amounts as she is slim. If she can tolerate metformin, it may offer a theoretical advantage to her cancer treatment and, potentially, lower doses of insulin.
Louise blew us all away in the level to which she had informed herself of her disease and how she self-managed in an excellent fashion. She is keen to live a healthy life going forward and we wish her the best. She also has an excellent defense against cancer… a positive attitude!
Thanks for sharing, Louise.