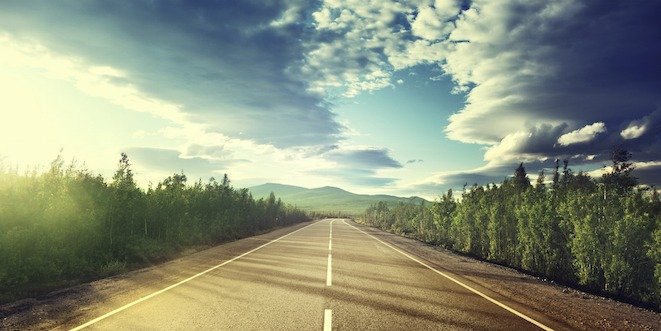 The guidelines in this article have been replaced with the updated recommendations, Driving and diabetes guidelines 2018: what do you need to know?
For most Canadians, driving is an essential part of daily living, in both their personal and professional lives. People with diabetes don't have to give up driving, but there are some things you should think about before you get behind the wheel. This article highlights some new updates to information on diabetes and driving guidelines.
The main concern with driving for people with diabetes is the presence of hypoglycemia (low blood sugar levels). Hypoglycemia is not generally an issue for people with type 2 diabetes who manage their condition with lifestyle and dietary changes; However, it is indeed a consideration for people with type 1 diabetes and those with type 2 who are on certain medications that are known to cause hypoglycemia (for example, some sulphonylurea drugs and insulin).
A number of studies have shown that although drivers with diabetes have a slightly increased risk of having a motor vehicle accident (compared to drivers without diabetes), the risk is "acceptable and measurable," note the guideline authors. Furthermore, they indicate that the studies are generally "limited and of poor quality."
The most significant driving hazard for people with diabetes is unrecognized hypoglycemia. Numerous studies have explored driving performance by using driving simulators during induced hypoglycemia in people with type 1 diabetes. These studies showed conclusively that driving performance starts to worsen when blood sugar levels go below 3.8 mmol/L.
In 2015, Diabetes Canada updated its recommendations for private and commercial drivers (the guidelines were last updated in 2003). The recommendations highlight the active role that people with diabetes should play in assessing their fitness to drive, particularly with respect to hypoglycemia.
The recommendations are very extensive, and include specific advice regarding:
People with type 2 diabetes who manage their condition with lifestyle and nutrition
People with type 2 diabetes who take medications to manage the condition
People with either type 1 or type 2 diabetes who take insulin
There are separate recommendations regarding private and commercial drivers. The following are key highlights regarding diabetes and private driving:
All drivers with diabetes should have a medical examination at least every two years by a qualified healthcare professional (a physician or nurse practitioner).
The physical exam should include an assessment of:

blood glucose control
frequency and severity of hypoglycemic episodes
ability to recognize symptoms of hypoglycemia
complications that may interfere with driving performance (e.g. retinopathy, neuropathy, amputation)

All people with diabetes should know how to avoid, recognize and treat hypoglycemia. (For more information about hypoglycemia, click here).
People who take insulin or insulin secretagogue medications should measure their blood sugar level immediately before and at least every 4 hours while driving. Furthermore, they should not drive if their blood sugar levels are less than 4.0 mmol/L. If this occurs, they should eat a carbohydrate-containing food and wait until their blood sugar level climbs to at least 5.0 mmol/L.
Click here to view the full recommendations.