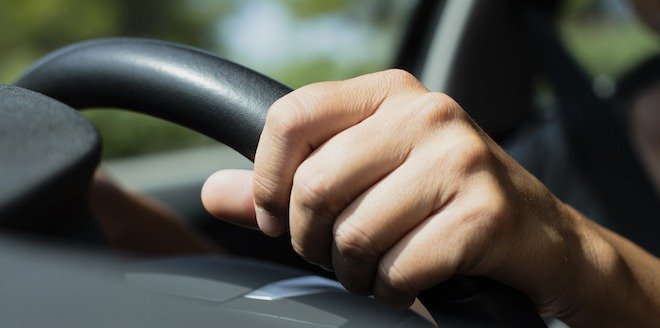 For most Canadians, driving is an essential part of daily living, in both their personal and professional lives. If you have diabetes, there are some things you should consider before driving and Diabetes Guidelines 2018 outlines everything you need to know!
The main concern with driving for people with diabetes is hypoglycemia (low blood sugar levels). Hypoglycemia can affect driving performance, which may pose risk to oneself, other drivers or pedestrians. Hypoglycemia is generally not a concern for drivers with type 2 diabetes who manage their condition with lifestyle changes or most oral antihyperglycemic medications. However, for individuals treated with insulin or insulin secretagogues (sulfonylureas and meglitinides), hypoglycemia is more common, and the risks with driving are more concerning.
The most significant driving hazard for people with diabetes is unrecognized hypoglycemia, in which people do not know that their blood sugars are low, and thus, do not self-treat. Numerous studies have explored driving performance by using driving simulators during induced hypoglycemia in people with type 1 diabetes. These studies showed conclusively that driving performance starts to worsen when blood sugar levels go below 3.8 mmol/L, and fewer than 25% of people were aware that their driving performance was impaired.
In 2018, Diabetes Canada updated its recommendations for private and commercial drivers (they were last updated in 2015). The recommendations highlight the active role that people with diabetes should play in assessing their fitness to drive, particularly with respect to hypoglycemia.
The 2018 recommendations are as follows:
1. People with diabetes should take an active role in assessing their ability to drive safely.
2. All drivers with diabetes should undergo a comprehensive medical examination at least every two years by a physician or nurse practitioner.
3.Drivers with diabetes who are being treated with insulin secretagogues (sulfonylureas or meglitinides) and/or insulin:
a. Should maintain a log of their SMBG at a frequency deemed appropriate by the person with diabetes and their healthcare team.
b. Should always have blood sugar monitoring equipment and supplies of rapidly absorbed carbohydrate within easy reach.
c. Should consider measuring their blood sugar immediately before and at least every four hours while driving, or wear a real-time CGM device.
d. Should not drive when their blood sugar level is lower than 4.0 mmol/L.
e. Should not drive until at least 40 minutes after treatment of hypoglycemia has increased their blood sugar level to at least 5.0 mmol/L,
f. Must stop driving immediately if they experience severe hypoglycemia while driving, and notify their healthcare team as soon as possible (no longer than 72 hours).
4. If any of the following occur, healthcare professionals should inform people with diabetes treated with insulin secretagogues and/or insulin to no longer drive, and should report their concerns about the person's fitness to drive to the appropriate driving licensing body:
a. Any episode of severe hypoglycemia while driving in the past 12 months.
b. More than one episode of severe hypoglycemia while awake but not driving in the past six months for private drivers, and in the past 12 months for commercial drivers.
Click here to view the 2018 recommendations.