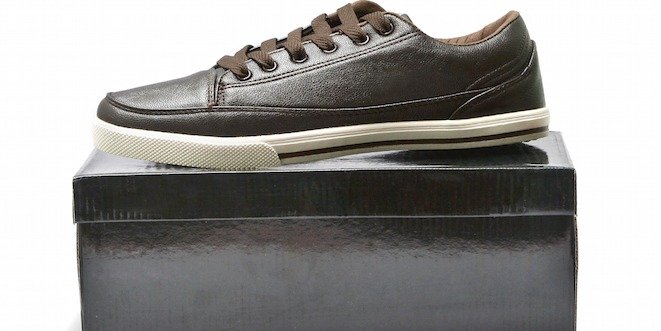 People with diabetes can be at higher risk of foot injuries and infection. Keep your feet safe by purchasing footwear that protects your feet. Here are some tips for buying proper footwear:
Don't purchase sandals or other open-toed shoes, as you could suffer an injury. Choose closed- toed shoes, as they provide better protection for your feet.
Always buy shoes that provide plenty of support for your feet and are made of breathable material (leather, for example, instead of a synthetic fabric).
Choose a cushioned sole over thin, leather sole; the shock absorption is better.
Choose laced shoes over loafers, as they provide a better fit and more support.
Most people have one foot that is slightly larger than the other, so fit your shoes to your larger foot.
When you try on shoes, make sure there is enough space for your longest toe at the end of each shoe when you are standing up (about 9 to 12 millimetres, or 3/8 to 1/2 inch).
Make sure the ball of your foot fits comfortably into the widest part of the shoe.
If the shoes feel too tight, don't buy them – you can't expect them to stretch to fit.
Your heels should fit comfortably in your shoes with a minimal amount of slipping – the shoes should not ride up and down on your heels when you walk.
Shop for new shoes in the late afternoon or evening, when your feet are a little swollen.
Break in new shoes slowly by wearing them for no more than an hour a day, for a week or two. This way, you won't get blisters or sores on your feet.
Talk to your healthcare team before you buy special shoes or inserts.
If you have been told by your healthcare team that special shoes would be a good idea, you don't have to sacrifice fashion for practicality. Clunky orthopedic shoes are as extinct as the dinosaurs! A wide range and variety of fabulous shoes are available that are as attractive as the non-orthotic options.
Many specialty shoe stores have employees who are trained to fit foot wear specifically for people with diabetes. Take advantage of their expertise to ensure you find the best shoes for your feet.
A word about socks
It's important that you always wear socks with shoes, to help protect your feet. Here are some tips for selecting socks:
Buy padded socks, which are designed to keep your feet comfortable and cushioned. Look for reinforced heels and toes, for extra durability and protection.
Don't buy socks with very tight elastic, especially at the cuffs that fit around your calves. This could restrict your blood circulation.
Choose socks with few or no seams; seams at the toes could rub your skin and cause injury.
Cotton or other natural fibres offer good moisture management and comfort.
Make sure you buy the right size of sock: socks that are too big will cause the fabric to crease under your feet, while those that are too small will be uncomfortable and restrict circulation.