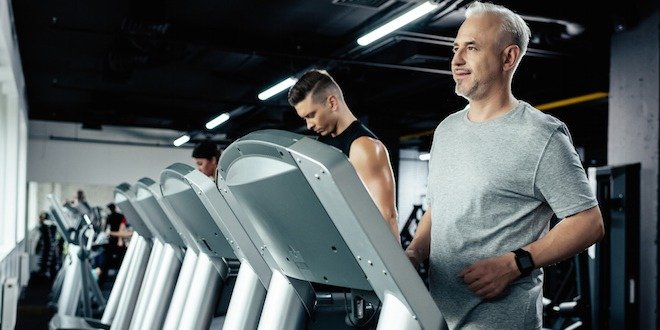 If you are a person living with diabetes, you are well aware of the many variables that impact blood sugar management day to day. Some of these variables include: the type and amount of food eaten, when you ate that food, medication type and dose, and the type and time of exercise. Self-monitoring of blood glucose (SMBG) allows one to collect information on blood glucose levels. This information can then be used to adjust dietary choices, physical activity and medications, thereby helping to maintain stable glucose levels.
Previous bloggers on this website have addressed hypoglycemia. Recognising the signs and symptoms of a low blood sugar and knowing how to treat have been discussed. The purpose of this blog is to provide tips for safe exercising with diabetes.
How much insulin you have on board matters
Any muscular activity will increase the body's demand for use of blood glucose. Glucose levels in the blood will respond depending on how much insulin is available in the blood stream and how well that insulin is working. If your insulin levels are high during an activity, your muscles will take up more glucose from your blood. In this scenario, you are more likely to end up with a lower blood glucose level and may even be at risk of hypoglycemia. What most people don't realize is that you can experience hypoglycemia much later after exercise. This is known as late-onset hypoglycemia that can occur up to 48 hours after you exercise (more on this later).
Checking blood sugar while taking insulin or secretagogues (e.g. glyburide; gliclazide)
This section applies to those individuals taking insulin or oral medications listed above. Secretagogues are medications that are designed to lower your blood glucose by stimulating insulin production by the pancreas.
Check your blood sugar before you exercise
In our Diabetes, Exercise and Healthy Lifestyle Program at Toronto Rehab, clients who are taking insulin or secretagogues are asked to follow these guidelines when they walk our track:
If blood glucose is below 5.6 mmol/L: STOP. Blood glucose may be too low to exercise safely. The individual is encouraged to eat a carbohydrate-containing snack, such as fruit or crackers, before beginning exercise.
If blood glucose is between 5.6 and 16.8 mmol/L: Most people can exercise safely with blood glucose levels in this range.
If blood glucose is higher than 16.8 mmol/L: Blood glucose may be too high to exercise safely. If symptoms such as thirst, nausea, fatigue, blurry vision or headache are experienced, then it may be wise not to exercise at that moment. If experiencing any of these symptoms is a common occurrence, analyze the situation. Ask yourself why this is happening. Then discuss your experience with your health care team to find out how you can better manage your diabetes.
If you have no symptoms, make sure to hydrate yourself with water. Recheck your blood glucose after 15 minutes of exercise. If your blood glucose begins to drop, then continue with your exercise routine.
Be ready to check during exercise
A low blood glucose level during exercise can be a concern. If you're planning a long workout, check your blood glucose every 30 minutes. This is especially important if you're trying a new activity or working harder than usual or exercising for a longer time.
Stop exercise if:
Your blood glucose is 4 mmol/L or lower
You feel shaky, weak, nervous or confused
Be sure to eat or drink a fast-acting carbohydrate to help raise your blood glucose quickly, as has been discussed in other blog postings.
Check again after exercise
As mentioned, blood glucose levels can continue to drop well after you stop the exercise. This is referred to as the "Lag effect " of exercise. Glucose in the muscle that was used during exercise needs to be replaced. The muscles, all revved up from exercise, continue to take glucose from the bloodstream to replace the lost energy in the muscles. This is why blood glucose levels drop, potentially putting you at risk of hypoglycemia.
On the other hand, there are times when blood glucose levels may rise with exercise during intense bouts of vigorous activity such as weight-lifting. The liver will pump out glucose to support muscle function. Sometimes the supply of glucose is greater than your body needs. The muscles cannot use the glucose as fast as the liver is producing it. resulting in higher blood glucose readings. This effect is usually temporary.
Update your exercise plan regularly
Once you get going on a regular exercise program, you may find that you need to lower the doses of your diabetes medications (i.e. secretagogues or insulin). Special considerations need to be taken if you use insulin. because medication interactions can be more complex. For example, the type of insulin you use and when you take it can have a major effect on how your blood glucose responds. Knowing how your insulin works, and in particular, understanding when your insulin peaks or is working hardest will be critical in effectively managing your blood glucose levels. Speak to your health care team for assistance.
Your team can teach you how to change your insulin dose on the days when you plan to exercise, or can help you choose a different activity. Learning how to adjust your insulin on your own will help you to become more self-reliant in managing your diabetes.
Exercise with diabetes does demand a few extra safety steps. You'll find that as you exercise on a consistent basis, adjustments will become part of your routine. The rewards of exercise are well worth the extra effort.
Is checking your blood glucose always necessary during exercise?
If you are living with type 2 diabetes and managing with nutrition and exercise alone, managing blood glucose during exercise is not very different than for individuals living without diabetes. During mild-to-moderate exercise, elevated blood glucose concentrations fall toward normal, but do not reach hypoglycemic levels. There is no need for supplementary food intake before, during, or after exercise. The exception is when exercise is vigorous and of long duration (e.g. more than an hour). In that case, extra food in the form of carbohydrate would be beneficial, just as it is in the person who does not have diabetes.
Metformin, does not typically cause hypoglycemia. However your physician knows your condition best. If you are not used to checking your blood glucose during exercise, make an appointment with your diabetes educator to discuss your concerns.
I encourage you to share your observations and experiences about blood glucose fluctuations with exercise Physical Activity discussion forums