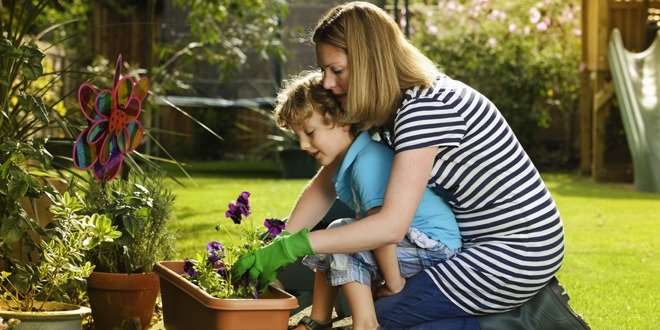 When summer is finally upon us, get out into the sunshine and enjoy some of these outdoor activities. Here are five ways to motivate you to get off the couch and greet the summer!

1. Water Exercise
Whether you have a pool in your back yard, or access to a public pool, water exercise – also known as aqua-fit, hydro-workout or water aerobics – is a fun and simple way to work out. Water exercise is a low impact activity, so it takes the pressure off your bones and joints while strengthening your muscles.
Aquatic exercise can include a number of workout routines, including walking in water, side-stretching left and right, leg-kicking and treading water. All of these exercises can improve both arm and leg strength.
Many community pools offer water exercise classes, so check out your local pool and see what they have to offer! Not only will you receive a great cardiovascular workout, but you might be surprised by the strength training benefits you can gain from using the water as resistance.
2. Walking the Dog
Dog walking provides a great way to combine exercise with canine happiness. Since dogs should ideally be walked at least twice a day, they can act as your personal trainer as well as a motivational reminder! Getting out of the house with your pooch for even one-half hour each morning and evening will provide you with 7 hours of aerobic exercise per week – well above the Canadian Diabetes Association's recommendation that people with diabetes try to achieve 3 hours of aerobic exercise per week.
And unlike the temptation to skip a gym class, dogs never give you an excuse to forego exercising!
A study of more than 2,000 people conducted in the United States in 2008 noted the benefits of dog walking with respect to obesity. Dog walking was associated with a higher proportion of participants who met national recommendations for physical activity, compared those who didn't walk their dog. There were also significantly fewer obese dog walkers, compared with owners who did not walk their dogs.

According to a recent survey conducted by the polling company Ipsos Canada, 35% of Canadian households have a dog – if you're one of those lucky pet owners, make it a habit to walk your dog daily!
3. Gardening Pleasures
Rather than consider gardening a chore, think of it as a well-rounded workout regimen. Gardening provides 3 important types of exercise: endurance, flexibility, and strength. Taken together, all of these will help improve muscle strength and coordination. It's also an activity that the whole family can get involved in on a sunny summer weekend.
Before you begin, the most important thing to remember is to warm up with a few stretching exercises. This will reduce the chance of aching limbs and joints after you're finished beautifying your garden! Once you delve in, think about structuring your routine, alternating lighter activities with heavier ones. For example, you could rake for a while, then dig holes for planting, then prune and then pull some weeds. Gardening for 30 to 60 minutes will burn about 100 or 200 calories. Doing it a few times per week will not only strengthen your muscles and keep you limber, your yard will be the envy of your neighbourhood!
4. Go Fly a Kite!
Kite flying not only gets you out into the summer sun, it's a great low-impact exercise that helps tone them muscles in shoulders, chest, back, arms and abs. It also builds core strength and improves balance. All you need for this activity is an open area and a kite! We all remember the childhood joy and wonder of seeing a kite aloft – pick up a kite again and revisit those delightful memories. Many communities have kite clubs and hold regular festivals. Check out one in your area!
5. Jump Rope
Jumping rope is both a cheap and portable activity, and it's also an excellent way to burn calories and get fit! You can jump rope anywhere – both indoors and out – and all you need is a proper rope. If you're a beginner, grab a heavy PVC rope (available at most sporting-goods stores; test the weight by hand). Its weightiness will make you jump more slowly. As you advance, switch to a lighter PVC version, which will let you jump faster, increasing intensity. Jumping rope builds cardiovascular endurance and works almost every muscle in your body; an added benefit is improved hand-eye coordination.
We all remember jumping rope as a child, but for maximum exercise benefit, here is a proper workout routine for jump rope: Begin each move standing with your knees slightly bent, holding the rope at about hip height, with your palms facing your body. With each jump, push evenly off the balls of your feet, keeping your knees flexed and your torso upright.
On average, jumping rope burns about 11 calories per minute. If you crank up the intensity of your jumps, you can burn in the neighborhood of 20 calories per minute. It's easy to see why this exercise is easily one of the best cardio activities available.
Stay safe!
Whatever activity you choose, remember that too much physical activity in high temperatures can lead to health issues such as overheating, especially for people with diabetes. Here are 10 tips to maintain regular physical activity without heat-related problems.