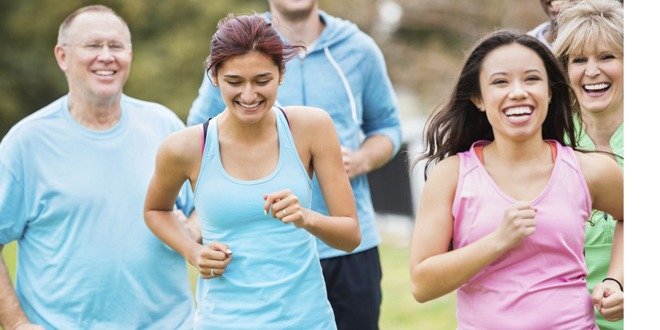 The importance of aerobic fitness in the general population
According to a meta-analysis (an examination of a number of separate but similar experiments or studies) that combined the results of 33 studies of more than 187,000 healthy men and women, people with higher levels of fitness have a lower risk of death from any cause – as well as a lower risk of death from coronary heart disease or stroke – compared with people who have lower levels of fitness.
In this meta-analysis, participants' fitness levels were measured in METS, and were categorized as follows:
low level of  fitness (<7.9 METs)
intermediate level of fitness (7.9–10.8 METs)
high level of fitness (>10.9 METs)
(To learn more about METs, click here.)
Those with the lowest level of fitness had a 70% higher risk of death from all causes and a 56% higher risk for cardiovascular events, compared with people with the highest level of fitness. Participants with intermediate levels of fitness had a 40% higher risk for death from any cause, and a 47% higher risk for cardiovascular events than participants with the highest fitness levels.
This analysis also indicated that even a small increase in level of fitness was associated with a 15% lower risk of coronary heart disease. It is clear then that aerobic fitness and heart health are directly related.
In the second part of this article, I'll discuss studies that showed the impact of aerobic fitness on people with diabetes and coronary heart disease.