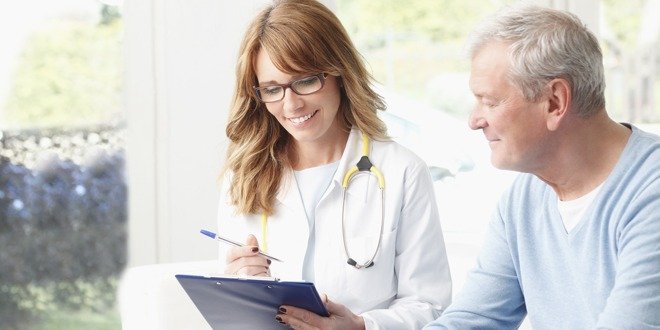 Borderline diabetes is a condition that can develop before type 2 diabetes. It is also known as prediabetes, impaired fasting glucose or glucose intolerance. A diagnosis of borderline diabetes basically means that your blood sugar levels are higher than normal, but they're not high enough to be considered diabetes.
Nearly 50% of people who are diagnosed with borderline diabetes go on to develop type 2 diabetes. Like type 2 diabetes, borderline diabetes can happen without you even knowing it, because many people don't have any symptoms at all. That's why knowing your risks and getting tested are important. This is especially important if you have prediabetes as part of the what's known as "metabolic syndrome." Metabolic syndrome is the name for a group of risk factors that increase your risk of heart disease, diabetes and stroke. For more information about metabolic syndrome, click here.
The main risk factors for borderline diabetes are:
Being overweight
Excess fat around the waist
40 years or age or older
A family history of borderline diabetes or diabetes
A member of high-risk population (for example, Aboriginal, African, Asian, Hispanic or South Asian descent)
High blood pressure
High LDL cholesterol levels (the "bad" cholesterol)
Three separate tests can be done to determine if you have either borderline diabetes or diabetes.
The fasting blood glucose test checks your fasting blood glucose levels. (Fasting means not having anything to eat or drink – except water – for at least eight hours before the test. This test is usually done first thing in the morning, before breakfast.
The oral glucose tolerance test is a two-hour test that checks your blood glucose levels right before and then two hours after you drink a special sweet drink. This test shows how your body processes glucose.
The A1C test measures your average blood glucose for the past two to three months.
The table below shows the test results for borderline diabetes or diabetes.
| | | |
| --- | --- | --- |
| Test | Borderline diabetes (prediabetes) | Diabetes |
| Fasting blood glucose | 6.1 to 6.9 mmol/L | Higher than 7.0 mmol/L |
| Oral glucose tolerance test | 7.8 to 11.0 mmol/L | Higher than 11.0 mmol/L |
| A1C | 6.0% to 6.4% | Greater than or equal to 6.5% |
It is important to know if you have borderline diabetes, because research has shown that some of the long-term complications that are associated with diabetes – such as heart disease and nerve damage – can begin during borderline diabetes.
The good news in all of this is that if you have been diagnosed with borderline diabetes, and take steps to manage your blood sugar, you can delay or prevent type 2 diabetes from ever developing.
You may be able to lower your blood sugar levels with simple lifestyle changes, such as increasing your physical activity and eating healthy foods. Losing even a little weight (between 5% and 10% of your total body weight) through healthy eating and regular physical activity can make a huge difference to your health, as well as your quality of life.