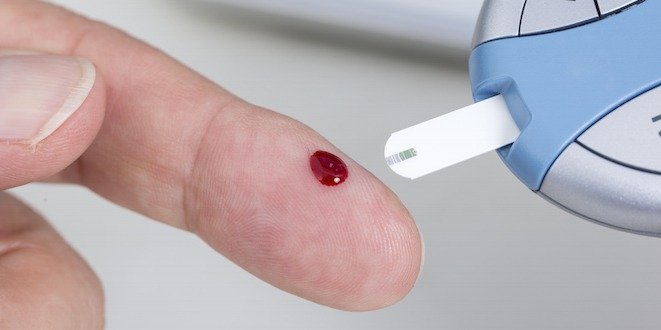 When it comes to blood glucose meters, people with diabetes want pretty much the same things: speed, compact size, memory, ease of use, affordability, and results … accurate results! Having an accurate record of your blood glucose levels is an integral part of successful diabetes management, and your blood glucose meters allow you to do this.
While home blood glucose meters aren't 100% perfect, they're much more accurate than ever before. Years ago, a meter's results could vary wildly, depending on manufacturing standards and the user's testing technique: if you didn't follow the meter instructions exactly, the values you saw could be significantly off.
Meters with calibration codes were an answer to this problem. Most meters no longer require coding, but user technique still plays a role. Here are some tips for ensuring the accuracy of your blood glucose meter readings:
Wash your hands. If you've been handling food or drinks, you can affect the meter reading. Wash your hands with soap and dry them completely before every finger prick.
Test, then test again. If your reading is different from what you expected, and you can't explain it based on your experience (for example, food intake, exercise, stress or illness), then test near the same site again.
Take care of your strips. Keep your test strips out of direct sunlight, away from moisture, and at room temperature or cooler (but not freezing). Your back pocket, wallet, or a car are not appropriate for strip storage!
Use control solution. Control solution is a liquid with a known amount of glucose. When you run a check with a drop of control solution instead of blood, you can make sure the meter and vial of strips are performing together as they should. Squeeze a drop of solution on your clean hand and touch the strip to it.
According to Diabetes Canada's clinical practice guidelines, people with diabetes should have their meter accuracy confirmed by a laboratory measure of fasting blood glucose at least once per year, or whenever your meter results don't match your A1C test results (for example, if your A1C is high, but your meter results consistently display lower blood glucose levels).
ISO standards and blood glucose meters
The International Standards Organization (ISO) is an independent, non-governmental organization that is the world's largest developer of voluntary international standards. Founded in 1947, ISO ensure that products and services are safe, reliable and of good quality. According to the ISO website, "international standards make things work!" ISO provides world-class specifications for all kinds of products, services and systems, including automobile manufacturing, food safety and healthcare products.
In 2013, ISO released new requirements for the accuracy of blood glucose monitoring systems for self-testing, as follows:
Within ±0.83 mmol/L of laboratory results at concentrations lower than 5.6 mmol/L
Within ±15% of laboratory results at concentrations of 5.5 mmol/L or higher
The ISO standards are important for ensuring that the blood glucose monitors used by people with diabetes use are sufficiently reliable on a day to day basis. The move to the tighter 2013 standards is a positive step, as it means blood glucose meters need to be more accurate and, therefore, provide greater confidence to meter users.
Health Canada recently adopted these ISO standards which include tighter requirements for system accuracy, user performance evaluation, hematocrit and interference ranges, however they pertain to new product licenses from Health Canada.  Blood glucose meters that are currently licensed by Health Canada are clinically accurate, safe and effective for use – so you can continue to have confidence in the accuracy of your current blood glucose meters. 
For more information about blood glucose meters, click here.