OneTouch® Ultra® 2 Meter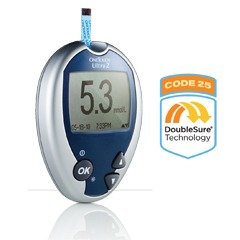 Easy to use
Easy to turn on meal flags, when ready
Mark results as before or after a meal
On-screen before and after meal average
OneTouch® UltraMini® Meter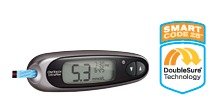 Small & Portable

Just the right size to fit in your pocket or purse

Fast & Easy

Accurate results in just 5 seconds
Large, easy to read display
Accu-Chek® Aviva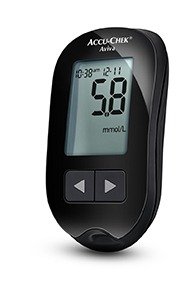 Abbott® FreeStyle Lite®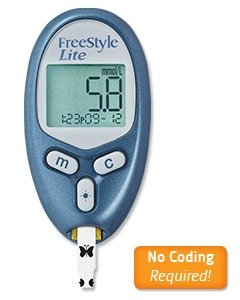 Feature and Benefits
Quick and discreet testing
Compact size that's easy to carry
Backlit screen and test strip port for easy testing, day or night
Fast – only 4 seconds to get results (average)
Canada's smallest sample size *
No Coding
Compatible with FreeStyle Lite test strips with ZipWikTM tabs
*Among leading brands as of 21 September 2010.
Accu-Chek® Aviva Connect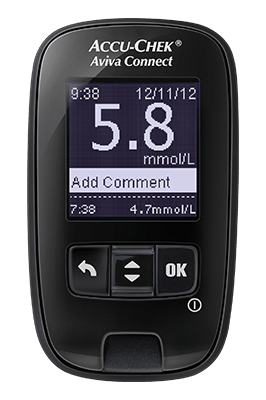 FreeStyle Libre®
CONTOUR® NEXT USB meter
Accu-Chek® Mobile – for Insulin Users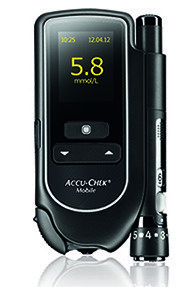 Features and Benefits
Strip-Free testing matters
No strip handling
50 tests on 1 cassette
Less steps to test
BGStar
Abbott® FreeStyle InsuLinx™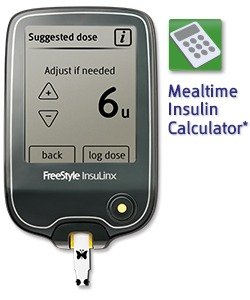 Mealtime insulin calculator* gives individualized insulin dose suggestions
Automated logbook shows logged insulin dose and glucose reading
Touch screen meter designed for ease of use
Meter reminders and alarm remind when to test, when to take insulin and other alarms
Weekly messages help identify patterns in blood glucose results
Compatible with FreeStyle Lite® test strips with ZipWik™ tabs
*The setup of the rapid-acting insulin calculator requires an access code only available to health care professionals. Abbott Diabetes Care provides the code to health care professionals only. The Freestyle InsuLinx calculator feature is only for use to calculate rapid-acting insulin dosing. It is NOT for use to calculate long-acting (background) insulin dosing. This feature requires an understanding of the use of insulin and patients need advice from a health care professional before use. The information provided is not intended to be used for medical diagnosis or treatment or as a substitute for professional medical advice.