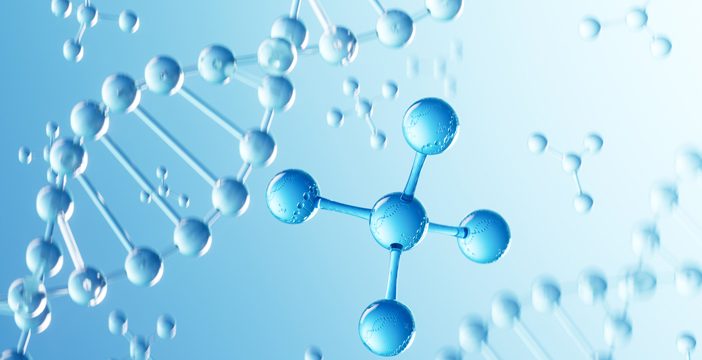 Biologic medications are unique. Many of them have been a major breakthrough in treating chronic medical conditions and have improved the quality of life for many people. Biologics are normally used to treat diseases such as diabetes, Crohn's and ulcerative colitis, arthritis, and some types of cancer. They are made of proteins from living organisms. These proteins are large and complex, and are referred to as large molecule medications. Biologics are normally given by injection or infusion.
In contrast, traditional or small molecule medications (e.g. Aspirin), are usually tablets or capsules that are swallowed and are made using chemical ingredients in a pharmaceutical manufacturing facility.
Biologic drugs are generally more expensive than traditional medications. This is because it takes a lot of time and resources to research and develop these breakthrough medications.
What is the difference between an originator brand and a biosimilar medication?
A biologic medication can have both the originator and a biosimilar brand. The originator is the first brand to come to market for use. The biosimilar brand is a biologic that is a copy of the originator. For safety purposes, biosimilars require special naming. They must have unique brand names, in addition to the common medication name, and they must go through similar rigorous testing to be approved by Health Canada as the originator biologic brand.
| | |
| --- | --- |
| Originator brand biologic | Biosimilar brands |
| NovoRapid® | Trurapi®, Kirsty® |
| Lantus® | Basaglar®, Semglee® |
| Humalog® | Admelog® |
Why a biosimilar is not the same as a generic
Generics are not the same as biosimilars. A generic drug is the copy of a small chemical molecule (traditional drug) and it contains identical main ingredients to the original drug. A biosimilar drug is a copy of a biologic drug, which is more complex, and therefore impossible to replicate exactly. They are very similar, but not identical, to the original drug.
Another difference is that pharmacists can automatically switch between a brand name drug and a generic drug, as they are interchangeable. Biosimilars are not considered interchangeable; therefore, in order to switch to a biosimilar, a new prescription is required.
However, both generic and biosimilars work very similarly to the original medications, are less expensive than the original medications and both are made after the patent of the originator brand expires.
Drug manufacturers of originator brands and biosimilars must submit scientific evidence to Health Canada for review and approval. Health Canada then authorizes these products for sale based on this evidence. This process is quite detailed and can take 1 to 2 years, depending on the nature of the product.
How drug insurance payors and funding streams are handling biologic coverage
Biologic drugs are expensive due to their complex manufacturing process. Everyone benefits from a less expensive, yet just as safe and effective, biosimilar. Patients can benefit from out-of-pocket savings, choices on brands and/or devices, and continued therapy during supply chain issues. The cost savings for public and private payors help many patients as it makes their treatment more affordable, and these savings can allow for other important treatments to be covered as well, making all of these benefit programs more sustainable.
Ontario is now following a number of other Canadian jurisdictions, including British Columbia, Northwest Territories, Alberta, Saskatchewan, Quebec, New Brunswick and Nova Scotia to expand the use of biosimilar medications.
To learn more about each province's switch, click the links below:
Are biosimilars effective and safe?
Biosimilars are not new. In fact, they have been widely used in the European Union for more than 15 years. Both the originator and biosimilar biologics have strict manufacturing, packaging and labelling requirements. In Canada, companies must provide detailed ingredient and manufacturing information to Health Canada for all biosimilars. These strict rules help to ensure that they are safe to use, are of high quality and are highly effective.
How can I make sure the switch goes well for me?
Your mindset can influence your symptoms and sense of well-being. The nocebo effect is when negative expectations lead to negative outcomes. Misinformation from a variety of sources can cause a nocebo effect.
To combat a potential nocebo effect, you can:
Acknowledge the nocebo effect
Seek out more information about biosimilars
Speak to your pharmacist or doctor about the switch and your biosimilar options
Keep a neutral or positive outlook
How do you switch? Issues to be aware of
In order to switch to a biosimilar, you should speak with your healthcare team. In most cases, you will require a new prescription for the specific biosimilar chosen. There may be slight differences in the devices used. However, all pen devices work essentially the same way, and you can review this with your pharmacist.
Also, some insulins do not come as a vial or may not be approved for your specific pump. These approvals are continually changing, so check with your pump company for the most up-to-date information.
Overall, biosimilars are very helpful in making our healthcare systems sustainable. There are no expected differences in safety or effectiveness, compared with the original medication. For specific information related to your care, discuss your options with your healthcare provider.