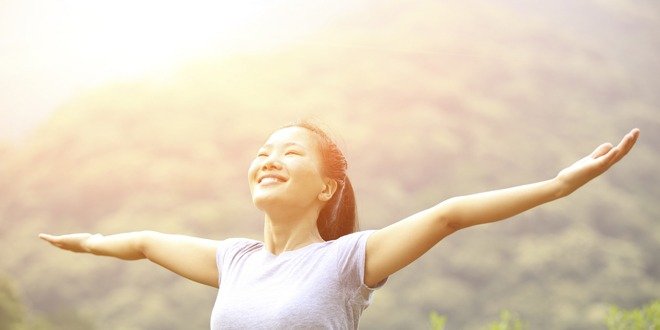 Research has shown that there is a relationship between gratitude and well-being. People who are more grateful for their lives tend to be happier and healthier than those who are less grateful. So, can a person have gratitude towards their diabetes?
At both diagnosis and afterwards, living with diabetes can instill a number of emotions – from shock and anger, to tolerance and acceptance – which lend themselves towards gratitude. Some people whom I have counselled told me that they were grateful for their diabetes diagnosis, because they were now taking better care of themselves by eating healthy foods and exercising. Because they adopted a healthier lifestyle, they feel that they have another chance in life. However, this state of mind may come more easily for some people than others.
Living with diabetes can be very challenging and to find gratitude may seem far-reaching. From my experience of working with people, and from my research findings, the experience of gratitude may actually represent a significant aspect of diabetes management.
Here are some ideas that may help you become more aware of your opportunities to be grateful.
Try to be non-judgmental about your diabetes management.
Managing this disease can be stressful and challenging, and you may feel sometimes that it is taking over your life. However, blood glucose levels can rise due to stress. As you learn not to judge every single setback – whether it's unexplained high blood glucose levels, or not sticking to your healthy eating plan on a given day – your stress levels will decrease, and you'll feel more relaxed. At this point, you may begin to feel grateful for the tools that you have to manage your diabetes: the use of medications, a healthy eating plan and an exercise regimen.
An exercise that may help when you're feeling overwhelmed, stressed or frustrated is to write down a few things that you are truly grateful for and place this list where you will see it frequently. Keep referring back to it when things get stressful again, or keep creating new a list. Focusing on all the positive things in your life – your family, your job, your chance for a healthy lifestyle – will help reduce your stress levels and keep you thinking about all the things for which you are grateful.
Be grateful for new medications and tools that help you manage your diabetes.
It's important to know that there are new medications being developed, as well as innovations that make the administration of medication easier, less painful and, in some cases, more cost effective. Also, be grateful for your diabetes healthcare team, who are knowledgeable about diabetes management and can provide support when you experience difficulties.
Try not to compare yourself to people who aren't in your situation.
Focusing on others who do not live with diabetes may make you lose the sight of all the positives in your life. Take the time to focus on what you do have – no matter how insignificant it may seem – rather than what you don't have. Recognize the fact that you do face some challenges, but that you still have an opportunity to live well, despite them. We all face challenges in our lives, but don't often share them.
An exercise that may help you is to ask someone with whom you often compare yourself what challenges he/she faces. The answer may surprise you!
Gratitude towards living with diabetes can definitely be a challenge. However, as you work towards and focus on feeling grateful for all that you have, a brighter, positive outlook on life will emerge. Most importantly, your gratitude can contribute to the motivation needed for optimal self-management of your diabetes.