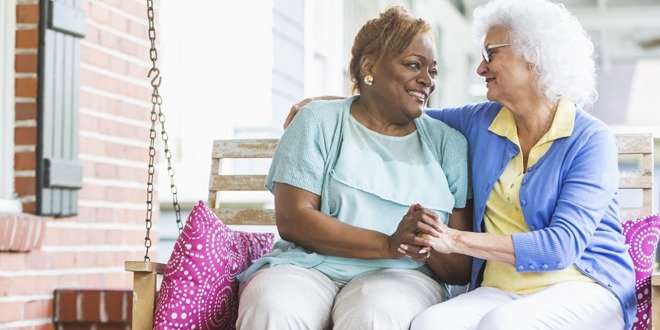 As a social worker, I meet individuals who have diabetes in counselling sessions and in educational classes. In each setting we talk about the emotional roller coaster ride these individuals may go through as they live their lives and manage their diabetes.  Supporting a person with diabetes requires being able to understand the emotions and to know that these feelings are natural and important.  Also these emotions may surface over and over again throughout a person's life.
These emotions range from shock, relief, fear/anxiety, guilt, grief and acceptance for change.
Shock:
Occurs when something happens beyond one's control, such as a diagnoses of diabetes
It may feel like being hit by a lightning bolt
A person in shock may feel numb or disbelief. "This cannot be happening to me. I have taken care of myself, I eat right and exercise!"
Support: understanding is needed during this time
Talking and listening to the person with diabetes can be very helpful
Relief:
The person may feel they can relax from worrying. There is a diagnosis. After being hospitalized or after a long period of not feeling well, there is an answer.
The person now has control and knows that with education, they can start to understand it, manage it, and come to terms with it. What to do to feel better.
Support: Can feel relief as well to know the reasons for your loved one's behaviour and mood.
Fear/Anxiety:
Questions occur: what will their lives look like as they live with diabetes and manage their diabetes? Will they be able to manage their diabetes? Will they be able to have children?
The fear of complications and future problems
The fear/anxiety of experiencing another episode of hypoglycemia. They may not able to sleep at night due to this fear.
Support: understanding and listening
Guilt:
Occurs when individuals feel they are at fault and have done something wrong
Usually words such as "should" and "could have" are used in sentences. For example: "I should have taken care of myself better by eating and exercising better." This statement is from a person who has been diagnosed with type 2 diabetes.
"I had my birthday last week and have been home during reading week. My mother cooked my favourite meals. I have not cared what I ate and have not exercised either. I know I should have taken better care of myself. This is why my glucose levels are high." This is a statement from a person with Type 1 diabetes.
Support: understanding that sometimes a person with diabetes needs a break from managing their diabetes. Ask them what they need from you to get back on track with their diabetes?
Grief:
This emotion encompasses a number of feelings: denial, periods of anger, bargaining and depression, which is the beginning of the awareness of what it all means. Finally there is a stage of acceptance of one's feeling and the situation.
These feelings can resurface at: the anniversary of diagnosis; when complications occur and/or when a new life stage occurs, such as wanting a family, being pregnant, going through menopause.
These feelings can't be pushed through to the back of the mind. It is very important that the person be allowed to grieve and work through these stages of grief, or sense of loss..
How a person grieves may depend upon their gender and culture. For example, a man may not feel he is able to cry because he has been taught that this is a sign of weakness.
Quote from one of my patients: "It is hard for me to let my feelings out, but I feel much better once I felt comfortable to talk about my feelings and cry."
Support: allowing the person to grieve, express him/herself.
If the person with diabetes remains depressed, ask if he or she would like to see a trained professional counsellor to help.
Acceptance/Managing diabetes and taking control:
Coming to terms with one's diabetes
This stage may not be a long process for some, but may take a long time for others
Living together with diabetes in a way that feels right
Even when this stage is reached, there can be temporary setbacks, which is part of the change process
A number of my patients tell me that they are glad they were diagnosed with diabetes. Their lives are healthier and they have established an inner strength.
As I explained some of these emotions I have suggested how you can be supportive to the person with diabetes. Your support provides welcome relief and a chance for difficult emotions to be expressed. It provides a different perspective of the illness, optimism, a positive outlook on an incredibly difficult experience, and can possibly improve management of diabetes. Some tips to achieve these outcomes are:
Take care of yourself and love who you are, so you will have enough energy to care for your loved one with diabetes
Unconditional love for the person with diabetes: what ever they do they make choices in taking care of themselves
Support can be offering information, listening, a loving hug or a touch on the arm and by identifying the person's strengths and abilities
Please do not insist they do things to change their lives. This may cause conflict and doesn't achieve anything.
Being a supportive person is not an easy task. However, it can be well worth the trials and tribulations when the person you love feels better about themselves and their health.