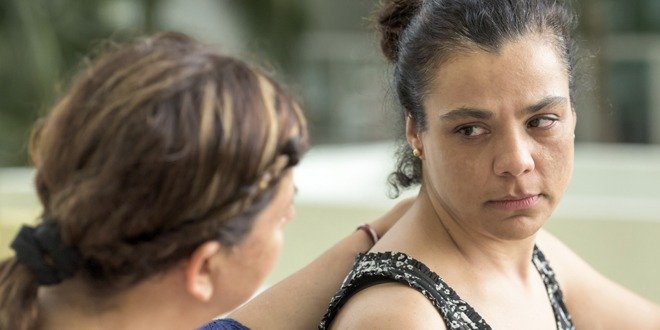 As you have read in previous blogs, hypoglycemia (low blood sugar or insulin shock) occurs when the blood sugar level drops below the normal range. This can happen when a person with diabetes takes too much insulin, exercises too much or eats too little food. It can happen at any time, and very quickly. If not treated promptly, it can result in a loss of consciousness.  This blog will provide tips for those supporting someone who is at risk for hypoglycemia.
I personally experienced one of my patients having a hypoglycemic reaction. In a very short period of time, he became irritable. His skin was pale, and moist with sweat. He felt weak and lethargic and was unable to concentrate. He had difficulty moving into a wheel chair. Luckily I work within a hospital and he was able to go to the emergency unit where he stayed until his glucose levels were stable.
This experience has lead me to understand only a little of how individuals, who are supporting their wife, child, sister or friend who have diabetes, may feel when their loved ones have a hypoglycemic episode. It can be quite scary and concerning.
Questions may arise due to this experience. Will the individuals with diabetes be able to drive? Are they safe to live on their own? When they go to bed, will they wake up in the morning?
As the supporter, you may feel a desire to control your loved one's every move, including what they eat, and when or if they exercise, take their insulin, and test their blood glucose levels. Unfortunately, by doing this, you may push the person you care about away from you. Your relationship with this person may deteriorate. There is also a risk that they may further stop taking care of themselves because they are angry that diabetes is controlling their lives and the lives of their supporters. Finally you, the supporter, will slowly burn out emotionally. You may not have enough energy to complete anything in your life.
What to do:
Communicate your thoughts and feelings about diabetes to the person you are supporting and listen to his/her thoughts, and feelings. By doing this, you will hopefully both develop a respect for what each is experiencing and reach an understanding about what you are each going through. This will develop a trust in the supportive relationship.
To further develop trust, ask the person with diabetes what kind of questions you can ask to know she/he is caring for themselves, such as yes or no questions: "How are you doing?" or "Is everything alright?"
One needs to recognize and understand that a person can do their best in managing their diabetes but this is still not a guarantee that it will result in good diabetes control. Also people are human; life sometimes gets out of hand.
One aspect to keep in mind is that when a person with diabetes experiences hypoglycemia, he/she is very scared and fearful of repeating the uncontrollable experience. There is a tendency to keep glucose levels high to prevent going low.
Enjoy each other's company and try not to focus on diabetes. Have fun together. Consider participating in an activity you may both enjoy, such as watching a hockey game.
Understand that when a person with diabetes experiences hypoglycemia he/she may say something irrational. If this occurs, please do not take it to heart. Your loved one is unaware of what is being said.
Establish daily routines, such as meal times. This can be a check-in time to see how everyone is doing and what is being prepared and eaten.
Develop a plan to help manage a hypoglycemic event, such as ¾ cup of orange or apple juice, 15g glucose in the form of commercially available glucose tablets or 3 packets of table sugar dissolved in water. Also if the person with diabetes lives alone, consider a daily call time to see how the day is going.
Try not to project your fear into the future. Worries can sometimes take over. No one knows what will happen in the future, so try to live within the present. Take care of yourself.
To strengthen the communication and develop a respectful relationship, counseling with a qualified therapist may be an option.
These are only some ideas. People with diabetes do need your support and understanding. It can be a lot of work from both parties and can be well worth it.