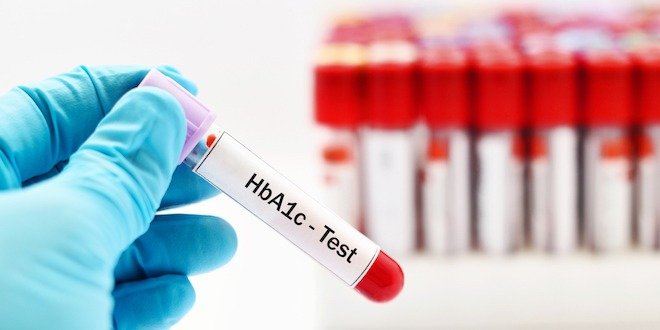 First of all, how important is your glucose control early in your diabetes?  The short answer is very. Is it easy? Not really.
When you are first diagnosed with diabetes, nothing hurts.  If you have an illness when something hurts or something is not working right in your body, you often know something is wrong and you want to fix it.  When you are diagnosed with diabetes, especially type 2 diabetes, sometimes it is hard to believe that anything is wrong – nothing hurts.
For those of you with type 1 diabetes, it might have been different. You may have been quite sick when you were first diagnosed; it often depends on how old you are when you develop diabetes and how quickly your pancreas stops producing insulin.  People diagnosed with type 1 diabetes often have increased thirst, increased hunger, increased urination, and weight loss. Occasionally someone may get very ill with a serious condition called 'diabetic ketoacidosis'. This can include abdominal pain and require hospital care. For the most part, however, diagnosis of diabetes does not hurt.
Taking care of your diabetes at diagnosis can make a significant difference in the development of complications.  We have always understood that achieving a target A1c of < 7% will prevent the microvascular complications of diabetes (eye disease, kidney disease and nerve disease). More recently, two large studies in both type 1 and type 2 diabetes have followed the participants for many years: 30 years for the DCCT (now EDIC trial) in type 1 diabetes, and over 10 years for the UKPDS (now UKPDS Legacy trial) in type 2 diabetes. Both of these studies have shown very clearly that being aggressive early in the management of diabetes, achieving that target A1c of < 7% will also prevent cardiovascular disease (heart attack, stroke, and vessel disease) in both type 1 and type 2 diabetes. EARLY CONTROL MATTERS!
What is Diabetes Canada doing about this? First and very important, they recommend that all people with diabetes should receive self-management education regarding healthy behaviour including eating well and being physically active. Standard of care for people with type 1 diabetes is basal bolus insulin therapy, either with insulin delivery devices or an insulin pump. This is the information being shared with health care professionals as well as ways to manage type 1 diabetes during special circumstances.
The strategy for managing type 2 diabetes is to "individualize" therapy.  Everyone's diabetes is different, even at diagnosis.  While all people with type 2 diabetes should be started on metformin – unless there are reasons that metformin cannot be given – Diabetes Canada is promoting the idea that apart from this medication, the treatment should be matched to the patient. This means taking into consideration other things besides glucose control such as risk factors for heart disease or stroke and then selecting a medication that might also help lower those risks along with reducing glucose levels. It is also important to prioritize minimizing weight gain and avoiding low blood sugars not only for better health but also because this is important to the people living with diabetes. Deciding what is next after metformin should be a shared decision between the diabetes team and the person living with diabetes.
The other message that Diabetes Canada is promoting is to get to target A1c within 3 to 6 months. Learn more about this in the DCC video 'Medications for type 2 diabetes – reach your goals' in the Videos section of this website.
What does this mean to you? It means that taking charge of your diabetes with the help of your health care team and working to lower your glucose, especially early in your diabetes, can make a significant difference in both your quality and quantity of life. It is short-term work for long-term gain. Sometimes it is hard to prioritize your diabetes or make the changes that are suggested, and as I said earlier, diabetes doesn't hurt, so it is easy to ignore.
Individualized glucose-lowering for both type 1 and type 2 diabetes is essential. Diabetes is different for everyone and everyone with diabetes is different. Individualized glucose-lowering strategies are a huge focus from Diabetes Canada's Clinical Practice Guidelines 2018. Remember, it is all about you!