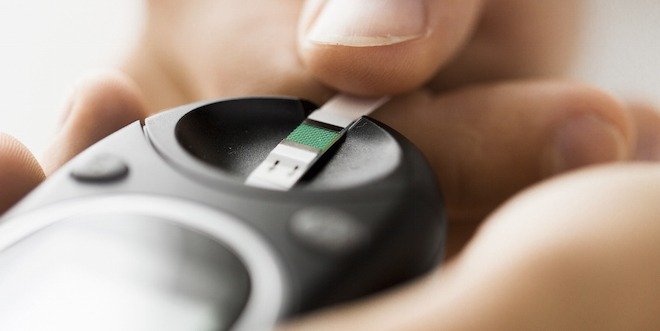 Blood glucose meters help to make blood glucose monitoring part of day-to-day routine. There are a number of different options, which your diabetes healthcare team will discuss.
All meters work on the general principle of a drop of blood being applied to a test strip, which is then 'read' to reveal the blood glucose level. The blood glucose meters currently available require only a very tiny sample of blood.
The meter 'reads' the blood glucose level of the blood drop – usually within seconds. The blood glucose level will show up on a screen on the meter. Many blood glucose meters keep the level in their 'memory' so that you can refer back to them at a later time.
Blood glucose meters can be purchased at most pharmacies. You should compare the various features and benefits of all the meters before making a final decision. Your pharmacist or diabetes educator can help you select the most appropriate meter. In addition to cost, here are some questions to consider:
How easy is it to use?

How many steps are involved?

How easy is it to read the screen?

How easy is it to clean?

Size of the meter

What are the download capabilities?

Does it show blood sugar patterns?
For more information on this, check out Dr. Maureen Clement's blog, Home blood glucose meters – which one do I choose?
You should also ask for instruction on how to check if the meter is accurate.
Don't be afraid to ask questions of your diabetes educator or pharmacist. They will want to be sure you feel comfortable with blood glucose monitoring. If you are caring for someone with diabetes, it is a good idea to learn how to test your loved ones' blood glucose level as well.